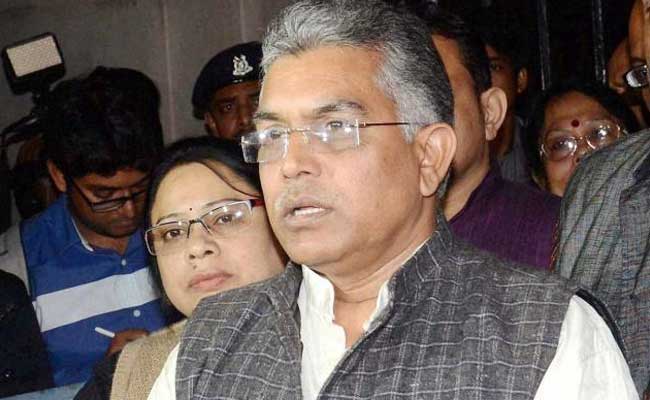 Kolkata:
The BJP today charged the Trinamool Congress with resorting to atrocities and unleashing violence against its party workers leading to frequent clashes across West Bengal.
"TMC is unleashing atrocities against the BJP as the party is growing. TMC is following the footsteps of the CPI(M) which used to unleash violence against the political opponents when it was in power in the state", Mr Ghosh said at the BJP state executive meeting in Burdwan district.
During his three-day visit to the state last week, BJP president Amit Shah had also accused the TMC-government of unleashing atrocities on the people in a way "never seen since Independence".
Mr Ghosh alleged that in Cooch Behar district, TMC was targeting BJP workers at places like Dinhata, Sitai where a large number of supporters of the Forward Bloc, which was earlier strong in the district, had joined the BJP.
"During my visit to Cooch Behar, I had seen that the people there wanted to work for the BJP, but they were intimidated by the TMC", he said.
"The people in the state have shown that they are not happy with the TMC rule and the result of recent Kanthi Assembly by-election was an indication. BJP had finished second although the party organisation is weak there", he added.
Senior Trinamool Congress leader Partha Chatterjee, while reacting to Mr Ghosh's statement, said that clashes were taking place due to instigation by the BJP.
"Chief Minister Mamata Banerjee is trying to develop the state and BJP is trying to prevent it. They will not succeed. Mamata Banerjee is always with the people", he said.