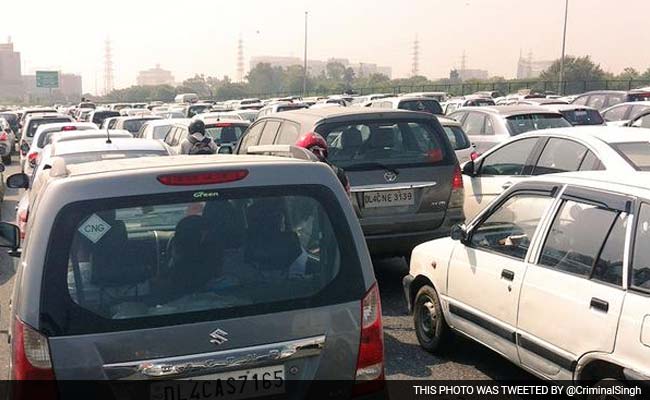 Gurgaon:
Two trucks collided with each other near Shankar Chowk flyover at Gurgaon expressway on National Highway-8 early today, leaving hundreds of motorists including office-goers trapped in a long traffic jam.
During the jam that lasted for some hours, motorists coming towards Gurgaon from Jaipur struggled to find way as they got trapped in the jam between 7 AM and 12 PM.
Vehicles, piled up in long queues, choked the roads. The traffic also turned out to be a bottleneck for major intersections at Rajeev Chowk, Iffco Chowk, Signature tower which were also affected by the accident.
However, normalcy was restored after traffic police removed the trucks lying between the roads.
"After receiving the information of accident, we reached at the spot and diverted the traffic until the trucks were carried away from the road with a crane. The traffic restored normalcy at around 12 PM. Both the trucks met with accident were coming from Jaipur side to Delhi," said Manveer Singh, Deputy Commissioner of Police (DCP) for Traffic in Gurgaon.
The injured truck drivers were admitted to Gurgaon civil hospital, the DCP added.