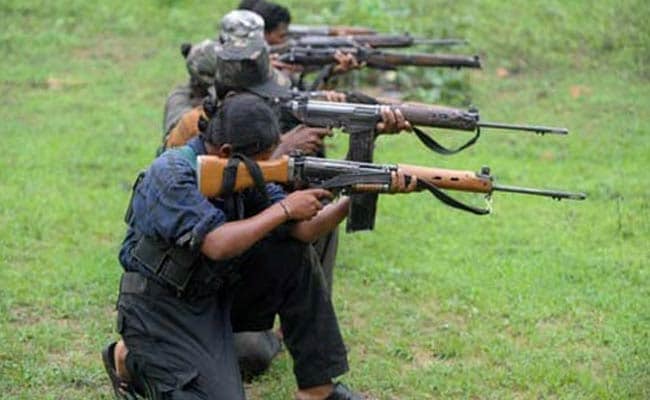 Medininagar:
A top Maoist leader wanted by the police in three states and carrying a reward of Rs 25 lakh on his head surrendered before senior officials on Thursday, police said.
Kamlesh Ganju alias Birsai ji, leader of the Bihar-Chhattisgarh-Jharkhand Special Area Committee of CPI(Maoist) surrendered before the commissioner of Palamau division, Manoj Kumar Jha and DIG (Palamau division), Vipul Shukla they said.
Kamlesh Ganju was wanted by the police of Chhattisgarh, Bihar and Jharkhand, as there are over hundreds of cases against him in the three states, the DIG said.
He was also carrying a reward of Rs 25 lakh on his head, they said.
Mr Jha said Kamlesh Ganju had been active in ultra outfits including the erstwhile MCC and Peoples War Group as he came in contact with them at the tender age of 12 years.
Palamau Superintendent of Police Indrajeet Mahatha said Kamlesh Ganju has been working for the naxal outfit for last 23 years while Garwah SP Shivani Tiwary said he was leading the Maoists group in Budapahar.
Speaking on the occasion, Kamlesh Ganju, a native of Belgada village of naxal-affected Latehar district, said the people look at adivasi community in despicable manner, which led him to join the ultra outfit.
Kamlesh Ganju said he came in contact with the ultra group unknowingly and was being used by the naxals for delivering letters or goods or as an informer.
Kamlesh Ganju said he decided to surrender because of his family responsibility as well as prevailing ills in his community and admitted that naxals have lost their loyalty towards Maoism.
Kamlesh Ganju said he has surrendered with an intention to bring his community back into the mainstream of the society.