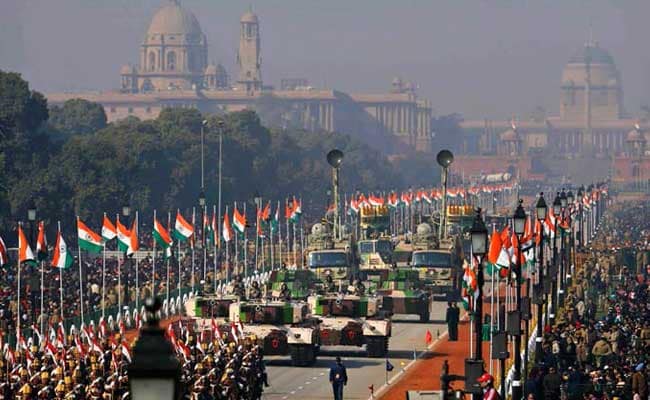 New Delhi:
India's Republic Day celebration, which will feature French President Francois Hollande as chief guest this year, faces a "real threat" from the terror group ISIS, sources say.
At a security review chaired by Home Minister Rajnath Singh on Saturday, it was decided that all tableaux will be guarded by the Border Security Force (BSF); two personnel for each tableau.
Sources say agencies are on alert for a possible attempt before January 26, when India will mark its 67th Republic Day.
To witness the parade in the heart of Delhi, President Pranab Mukherjee, Prime Minister Narendra Modi and the country's top leadership will be present at Rajpath, a majestic avenue connecting the India Gate with the Presidential palace.
Top police officers from 13 states participated in the review meeting and reportedly gave the home minister a detailed presentation of how they are responding to the threat.
Sources say New Delhi assesses that the ISIS threat could be targeted more at President Hollande's visit, which comes two months after the terror attacks in Paris in which 130 people were killed by seven gunmen.
"Our assessment is ISIS may have tried to recruit from India with some success, but India isn't on its priority list yet," a senior official said.
The plan to tackle the ISIS threat will include, say sources, engaging young people and devising how to channelise "community help" in battling ISIS propaganda.
Intelligence and security officials have also discussed steps to check the growing influence of ISIS among young people using social media.
Security forces have been on heightened alert after the terror attack earlier this month on the Pathankot Air Force Base, in which seven military personnel were martyred and 20 were injured. India has blamed the attacks on Pakistan-based terror group Jaish-e-Mohammed, whose chief Masood Azhar, has reportedly been detained.