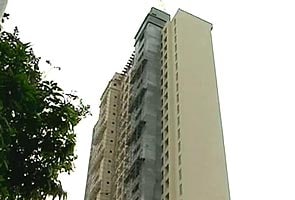 Mumbai:
Ever wondered how much our top politicians earn? Going by some documents, it is not much more than an average clerk, driver or a teacher.
In documents submitted by politicians to get flats in Adarsh housing society, many have shown their monthly income is Rs 20,000 or even less.
Former Union Power Minister and former chairman of the Saraswat Bank, Suresh Prabhu, declared a monthly income of just Rs 20,000.
Former Congress MLC Kanhaiyalal Gidwani's family has three flats in the building - all valued at over Rs 30 crores. NDTV has papers that show he claimed to earn just about Rs 30,000 a month.
His sons Kailash and Amit declared monthly incomes of Rs 12,500 and Rs 11,500. At the same time, Gidwani had paid Rs 57 lakhs for another flat in Worli in south Mumbai.
Other allottees like NCP MLC from Thane, Jitendra Awhad, have shown a monthly income of Rs 25,000.
Former bureaucrat and NCP MP Shrinivas Patil, according to these papers, earned just Rs 12,500, a little more than an MP's telephone allowance.
While most of these politicians were not available for comment, some like Kanhaiyalal Gidwani defended their act.
"We have given everything on affidavits. Lying on affidavits is a punishable offence. But it's the collector's job to check all this. It's not our job," he said.
These politicians not only grabbed prime property meant for war widows and veterans, they also under- declared their income so they could be eligible for government flats. Subsequently, even these income criteria were relaxed so more people could be accommodated.
These income details are now under the scrutiny of the Central Bureau of Investigation (CBI), which has launched a full-scale investigation into the Adarsh housing society scam.