New Delhi:
For nearly two weeks, the Armies of India and China, nations which frequently face off against one another along the disputed Line of Actual Control, have been working together, as friends.
It is called Hand-in-Hand 2015, the fifth joint exercise between the two countries, held this year at the Kunming Military Academy in the Yunnan Province. These are exercises which feature soldiers from both countries training to fight insurgents, a somewhat strange irony since there have been reports of China arming insurgent groups in India's Northeast.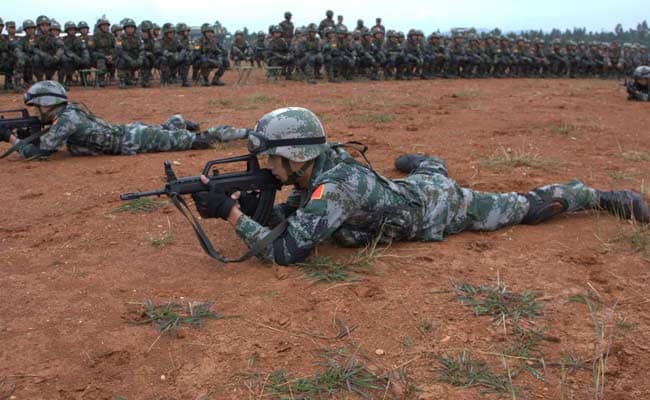 Nonetheless, in Kunming, it is all camaraderie as mixed formations of Indian soldiers fire their automatic rifles, lob grenades and stormed buildings to 'take out' imaginary terrorist threats. Both sides have also tried to overcome language problems to work together in Humanitarian Assistance and Disaster Relief (HADR) training Operations.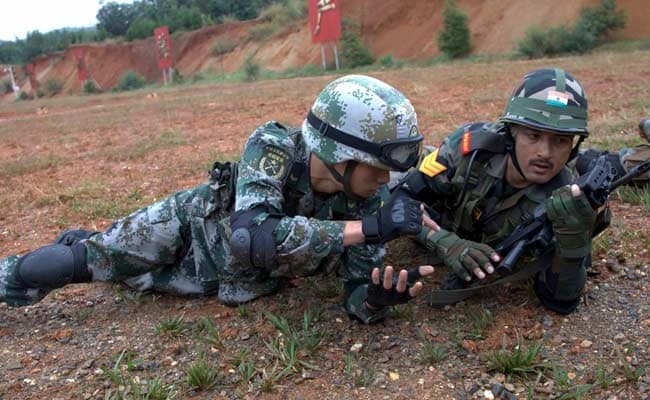 The spirit of friendship that has defined the 12-day 'Hand-in-Hand' exercises which end tomorrow are a marked contrast from the Naval exercises held southeast of Chennai between Thursday last week and this Monday.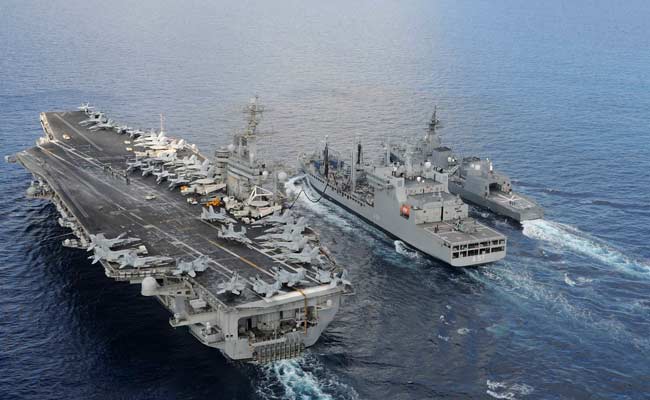 The Malabar Exercises this year featured not just the United States and India but also Japan. All three countries have a range of concerns on China's naval expansionism. Japan and China are locked in a dispute over the uninhabited Senkaku islands in the Pacific. In the South China Seas, China has been constructing artificial islands and claiming areas as its own, a dispute that pits Beijing against the United States and a host of Southeast Asian Nations. India, for its part, is worried about the increasing presence of Chinese nuclear submarines in the Indian Ocean.
Without directly referring to the larger concern over China, Rear Admiral Roy Kelley, the US Carrier Strike Group Commander participating in the exercises, has told NDTV, "You look at Indo-Asia Pacific area, (it is a) huge expanse, (a) huge amount of commerce flows through here. India, especially, it's expanding Navy, is a big part of that. We make sure that the United States and India have a great relationship as our Navies work together which requires good cooperation and ensuring freedom of the seas."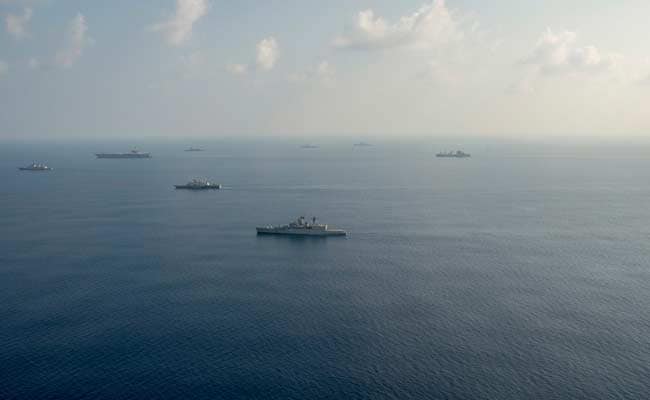 Beijing, however, has not been oblivious to what these exercises were all about. An article in the China Daily, a government mouth piece stated, "The US concept of Asia Pivot revolves around isolating China and creating a block of Regional and Extra Regional second tier powers to strategically suffocate China in the 21 century. These second tier powers include India, Australia and Japan."
The Chinese concerns are also based, at least partly, on the inaugural US-India-Japan Ministerial meet in Washington in September where all sides "underscored the importance of international law and peaceful settlement of disputes; freedom of navigation and overflight; and unimpeded lawful commerce, including in the South China Sea."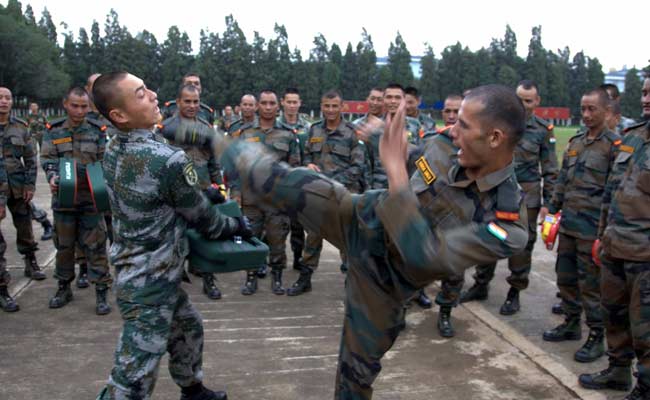 For New Delhi, the Army exercises in Kunming are a pragmatic gesture at being friends with an old military adversary and while the exercises are excellent exposure for soldiers at the unit level, the larger concerns on China were played out at the same time nearly 3000 kilometres away.