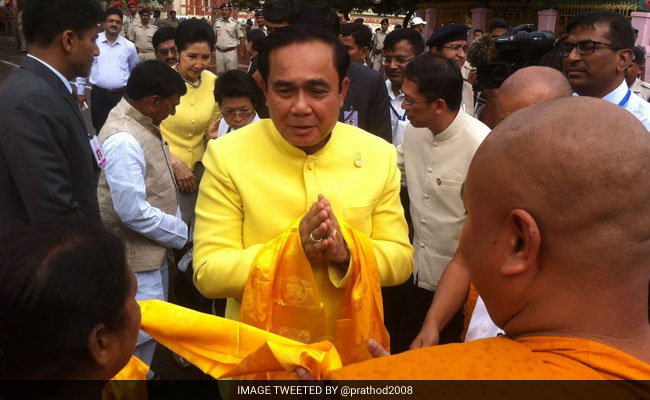 Patna:
Thai Prime Minister Prayut Chan-o-Cha today visited Bodh Gaya and prayed at the Mahabodhi temple, Buddhists' holiest shrine, officials said.
Gaya District Magistrate Kumar Ravi said Prayut Chan-o-Cha, who arrived at Bodh Gaya international airport on today morning, offered prayers and circumambulated the Mahabodhi tree under which Lord Buddha is said to have attained enlightenment.
A district police officer said the prime minister also visited the Thai monestary in Bodh Gaya, about 110 km from Patna.
After offering prayers and spending time under Bodhi tree, PM Prayut expressed happiness and satisfaction, police officer said.
He is in India on a three-day visit from June 16 on Prime Minister Narendra Modi's invitation. He will leave for Bangkok on Saturday afternoon.