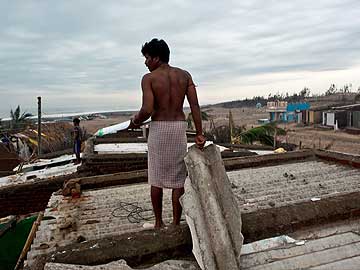 Berhampur:
A group of students from Texas University, USA, have imparted training on computer operation, spoken English and skill development to youths and women of at least six Phailin-hit coastal fishermen villages, near Gopalpur in Odisha's Ganjam district.
The around 40-day training started on May 25 and ended on Friday.
At least 75 school and college-going students have been trained in spoken English, while girls of the area were given training in tailoring during the period.
The beneficiaries belong to Venkataraipur, Digapur, New Boxipalli, Markandi, Ganaga Bihar and some of them are from Gopalpur NAC, local volunteers and activists said.
Samuel Vanicek, Alexandria Heath, Ramya Balijepally and Enna Ganguly were in the fishermen villages to give the training, which is part of their summer internship project.
"We requested them to work in the fishermen villages in Ganjam because the communication skills and computer knowledge of students in the area is very poor," said S B Rao, an activist in the village.
They are a part of Nourish International, a student's body which works to address global poverty and spends part of their study time in various development projects across the world, he said.
Local NGOs and management students of an institution in Bhubaneswar have assisted them to implement the training programme. "We are very happy to impart training to the students here. The students here are amazing," said Alexandaria, a student of humanities.
The group also trained women members of self-help groups in Markandi village on self-help group management, plantation, tailoring, setting up of kitchen gardens, women's leadership development and so on.
Syamela (18) of Venkatraipur said the summer camp on spoken English had enhanced their communication skills and personality development.
"The training programmes will help poor fisher women improve their economic condition," B Gopamma, president of Divya Jyoti Mahila Vikash, a SHG federation, said.