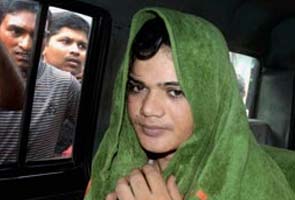 Kolkata:
International gold medal-winning athlete Pinki Pramanik has been charged by the West Bengal police with raping her former girlfriend after medical tests showed she is actually a man.
Pinki spent 25 days in jail after her former partner, Anamika Acharya, who lived with her for three years, accused her of rape.
A board of seven doctors had been set up then to determine Pinki's gender. Their report says that Pinki is male and capable of intercourse.
Now that their report has been shared, the court trial will begin soon for Pinki.
"Medical tests have confirmed that Pinki is not a female," BN Kahali, chairman of the board, told AFP. "Pinki is a male pseudo-hermaphrodite. We have submitted the medical report to the district sessions court."
Male pseudo-hermaphrodites are genetic males who develop some female physical characteristics and identities.
Pinki, 26, is the daughter of a poor farmer in rural West Bengal. She was granted bail in July, and authorities say she is unlikely to be re-arrested ahead of her trial.
Her treatment by the police while she was in custody raised protests by women's rights groups. Cameras recording her arrival at a court-room showed a cop groping her. Later, a cell phone video of her undergoing the gender determination tests was leaked and circulated as a mobile phone video or MMS.
Pinki won gold in the 4x400 metres relay at the 2006 Asian Games in Qatar, and was a silver medallist at the Melbourne Commonwealth Games the same year. She stopped competing the following year.
(With inputs from Agencies)