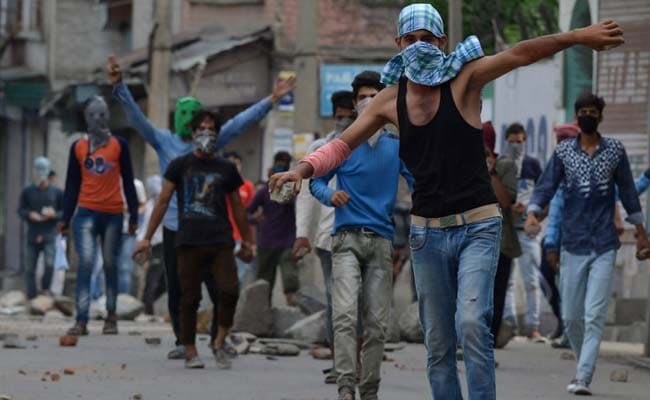 New Delhi:
An alleged stone pelter, arrested by the NIA in connection with its probe into the funding of terror and separatist activities in Kashmir Valley, today moved a court in New Delhi seeking bail.
District judge Poonam A Bamba sought a response from the National Investigating Agency or NIA by January 18 on the application moved by 24-year-old Javed Ahmed Bhat, claiming that he was wrongly implicated in the case.
The NIA arrested Mr Bhat on September 5 for his alleged involvement in stone pelting and organising groups of youths who would throw stones at the security personnel involved in counter-insurgency operations.
In his bail application moved through advocate MS Khan, Mr Bhat claimed that he neither indulged in any anti-national activity, nor was associated with any organisation or participated in stone pelting.
"He (Bhat) is having clean antecedents and there is no material of any nature connecting him with the incidents of stone pelting in any manner whatsoever. He is a permanent resident of Kashmir, having roots in the society and a wife and a child to look after," the application said.
The NIA arrested Mr Bhat, a Kulgam resident, and a freelance photo-journalist for their alleged involvement in stone pelting and mobilising support against security personnel through social media in the Valley.
The arrests were made after filing a case earlier on May 30 in which the leader of the Pakistan-based Jamaat-ud-Dawa and banned terrorist outfit Lashkar-e Taiba, Hafiz Saeed, was named as an accused.
Mr Bhat was also involved in circulating on social networking sites pictures and videos that sparked widespread rumours in the Valley, the NIA alleged.
The NIA had earlier arrested seven people in the case of alleged funding of terror and subversive activities in the Kashmir Valley to fuel unrest there.
The case was registered on issues of raising, receiving and collecting funds through various illegal means, including hawala channels, for funding such activities.