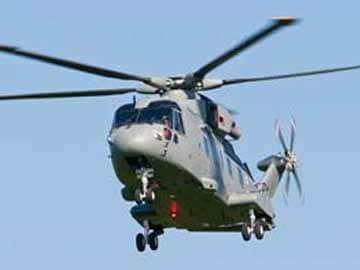 New Delhi:
An alleged middleman allegedly involved in the Rs. 3600-crore VVIP chopper deal had asked Anglo-Italian defence manufacturer AgustaWestland to "target" UPA chairperson Sonia Gandhi and her "closest advisers" to bag the 12-helicopter contract, a document submitted in an Italian court suggests.
The alleged middleman, Christian Michel, had sent a fax in this regard to Peter Fullet, who was working with AgustaWestland's India office, official sources said quoting the document that was recovered by the Italian police and produced before a court there in early January.
Michel reportedly wanted Fullet to convey his suggestion to the High Commissioner of his country.
The document lists (Prime Minister) Manmohan Singh, (President) Pranab Mukherjee, Veerappa Moily, Oscar Fernandes, M K Narayanan and Vinay Singh as Mrs Gandhi's "closest advisers".
It reportedly also quotes Michel as saying that Mrs Gandhi "would not be flying anymore in the Mi-8 choppers" and that "she was the driving force behind the VIP". It, however, did not elaborate any further.
The note has been shared by the Italian authorities with their Indian counterparts.
Last month, the Indian government terminated the Rs. 3600-crore deal alleging that AgustaWestland, the British subsidiary of an Italian company contracted to supply the choppers for use by the President, Prime Minister and other VIPs, had breached an integrity pact by allegedly paying bribes to Indian officials.
India is also seeking repayments worth more than Rs. 5200 crore over the scrapped deal.