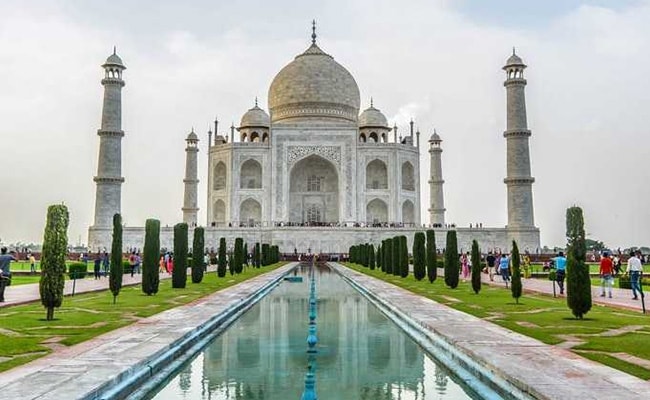 New Delhi:
The Uttar Pradesh government today told the Supreme Court that it was "fully committed" to protecting the environment and ensuring sustainable development in and around the Taj Mahal and the Taj Trapezium Zone (TTZ). TTZ is an area of about 10,400 sq km which is spread over the districts of Agra, Firozabad, Mathura, Hathras and Etah in Uttar Pradesh and Bharatpur districts of Rajasthan.
The UP government told the court that it was considering a separate micro level plan only limited to protection and preservation of the monument.
In an affidavit filed in the top court, the state government said the provisions for protection and preservation of Taj Mahal have been included in the master plan of Agra 2021.
"It is respectfully submitted that the state is fully committed to protect environment and ensure sustainable development specifically in and around the Taj Trapezium Zone," the state said in the affidavit.
"State further undertakes to follow environmental law and all orders of this court diligently and faithfully to ensure balance of ecosystem of the Taj Trapezium Zone," it said.
The counsel appearing for the Uttar Pradesh government mentioned the matter before a bench comprising Justices Madan B Lokur and Deepak Gupta and sought permission to file the affidavit. The bench agreed to the submission and allowed the state to file its affidavit.
The top court had earlier stayed its order directing demolition of a multi-level car parking being built near the Taj Mahal and had asked the authorities to maintain status quo at the site.
Environmentalist MC Mehta, who has filed a plea seeking protection of the Taj Mahal from polluting gases and deforestation in and around the area, had told the bench that TTZ was an "ecologically sensitive area" and the government should have come out with a comprehensive policy for preservation and protection of Taj.