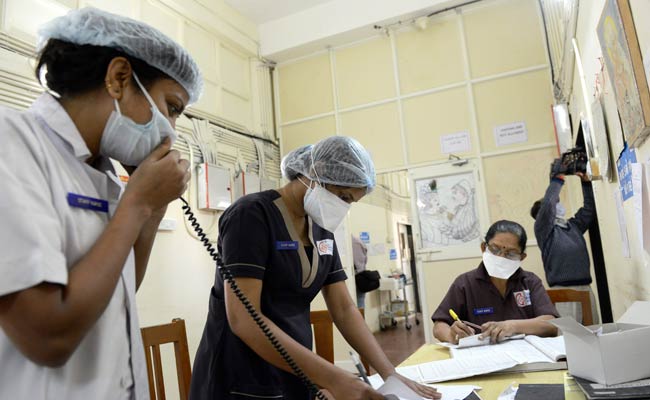 New Delhi:
The swine flu toll was six short of touching the 2,000-mark as 19 more persons succumbed to the disease while the number of affected persons crossed 33,000.

According to the Union Health Ministry's data, the death toll till yesterday had reached 1,994 while the number of affected persons is now 33,269.

State health officials said that three more persons died of swine flu in Rajasthan, where the toll reached 411, while Gujarat has seen 421 fatalities since the beginning of the year due to the H1N1 virus.


One of the worst-affected states, Gujarat has reported 6,459 swine flu cases so far.
The swine flu toll in Maharashtra was 375 with 4,340 people having contracted the H1N1 virus in the state. There have been 294 swine flu deaths in Madhya Pradesh with 2,158 persons being affected.
The death toll in Karnataka has reached 82 with 2,656 persons affected while 75 persons have perished in Telangana.
In Haryana the toll has reached 50.
Uttarakhand has registered 12 casualties while in Punjab, the disease has claimed 53 lives.
The toll in West Bengal has risen to 24 while one more death has taken the toll to 37 in Uttar Pradesh.
The death of one more person has taken the toll in Jammu to five while 13 persons have died in Kashmir, taking the overall toll in Jammu and Kashmir to 18.
In Delhi, the toll has risen to 12 with the number of affected persons at 4,207.
The death toll in Kerala has touched 12 while 16 people have died in Tamil Nadu, where a fresh casualty was reported.
Andhra Pradesh has seen 22 swine flu deaths while an equal number of people have died in Chhattisgarh. Twenty people have succumbed to the disease in Himachal Pradesh.