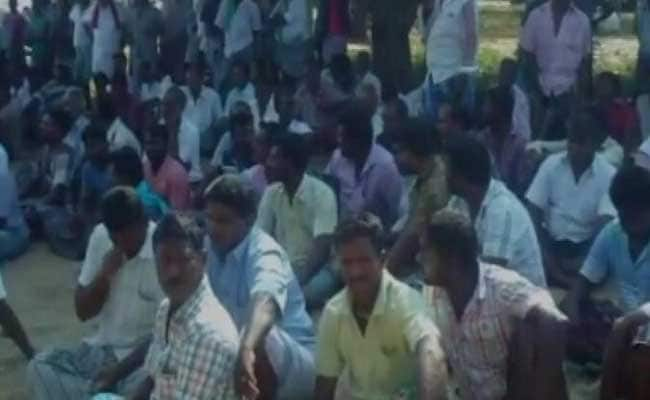 New Delhi:
External Affairs Minister Sushma Swaraj will meet representatives of the fishermen community from Tamil Nadu. This comes after the recent death of a young Indian fisherman in Sri Lankan waters and the capture of 85 Indian fishermen by Sri Lanka.
Representatives of the aggrieved fishing community from Tamil Nadu had sought a meeting with the officials of the external affairs ministry. "The fishermen's representatives wanted to meet officials of the external affairs ministry. But the government has made arrangements for them to meet the external affairs minister herself," Minister for Commerce and Industry, Nirmala Sitharaman told news agency PTI.
On Tuesday, Colombo had released the 85 Indian fishermen after India intervened. Earlier this month, Bridgo, a 22-year-old fisherman from Rameswaram in Tamil Nadu was allegedly shot dead near Park Strait allegedly by the Sri Lankan Navy. This had prompted New Delhi to take up the issue with Sri Lankan Prime Minister Ranil Wickremesinghe.
"Government of India is deeply concerned at the killing of an Indian fisherman. Our High Commissioner to Sri Lanka has taken up the matter with the Prime Minister of Sri Lanka. The Sri Lankan Navy has promised a full and thorough investigation," External Affairs Ministry Spokesperson Gopal Baglay had tweeted on March 7 in a statement.
"A group of 10 representatives from several parts of Tamil Nadu will meet Ms Swaraj on March 21," S Emarit, a fisherman leader from Rameswaram told NDTV. "The representatives will put forth our demands before the minister. We want the release of 138 boats which are in Sri Lanka's custody. We also want the government to resolve the issues between Indian fishermen and Sri Lankan fishermen," he said.
Ms Sitharaman said the Centre is taking every efforts to resolve the issue. She also said that factors like the involvement of another country (Sri Lanka) and its fishermen should be considered.
Ms Swaraj returned to Parliament on Wednesday after a break of over three months during which she underwent a kidney transplant."She (Ms Swaraj) has come back to Parliament after recovering and is ready to meet them," PTI quoted Ms Sitharaman.
(With inputs from PTI)