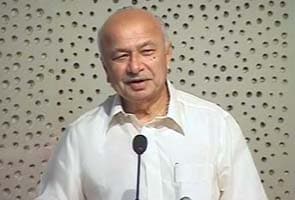 New Delhi:
Home Minister Sushil Kumar Shinde on Monday admitted to writing a letter to Prime Minister Manmohan Singh in 2007, recommending allocation of a coal block to a company for its power plant but said the entity did not get the block.
Mr Shinde, who was power minister in 2007, had recommended allocation of a captive coal block to the company for a thermal power plant.
"I had written the letter on the basis of the reasons given by the company that they would build a power plant. But you know that they did not get any coal block," Mr Shinde told reporters.
He said allotment of captive block was withdrawn after cross-checking antecedents of the company.
The Congress also defended Mr Shinde over his writing a letter to the prime minister recommending allocation of a coal block.
"Writing of letter does not indict an individual," Congress spokesperson Renuka Chowdhury said.
She said people approached elected representatives seeking letters of recommendation.
Ms Chowdhury said fault can be found only if the letter suggests over-ruling procedures.