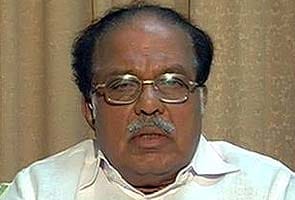 Idukki, Kerala:
In a setback for Rajya Sabha Deputy Chairman P J Kurien, a Sessions Court in Kerala today ordered issue of notice to him on a criminal revision petition filed by the Suryanelli rape victim.
The Thodupuzha sessions court Judge, Abraham Mathew, admitted the plea and issued notices to Dharmarajan, a prime accused in the case, and two other accused Jamal and Unnikrishnan and the state government. The petition has been posted to May 29.
The petition was filed by the victim challenging the dismissal of her earlier complaint filed before the Peermedu Judicial First Class Magistrate court seeking further investigation into the 'involvement' of Mr Kurien in the case.
The case seeks to include Mr Kurien as an accused with charges of raping her. The appeal rests on fresh evidences based on convict Dharmarajan's 'revelations' to a regional channel Mathrabhumi claiming that he himself drove Mr Kurien to the Kumili Guest House where the victim has claimed that she was raped by Mr Kurien.
The court said Dharmarajan, who is presently lodged at Thiruvananthapuram Poojapura jail, should also be produced in court on May 29.
The victim had last month filed a complaint in a police station at Kottayam against Mr Kurien, seeking that he be made an accused in the case. That complaint was not registered.
The case relates to the victim hailing from Suryanelli in Idukki district of Kerala being abducted in January 1996 and transported to various places and sexually exploited by over 40 persons. The original case was filed against 36 people who were chargesheeted for conspiracy, wrongful confinement and rape but did not include Mr Kurien though she had named him as one among those who had exploited her, he was not made an accused in the case.
Repeated police investigations in the past have found Mr Kurien to be not involved in this case and was exonerated by the High Court but the victim has maintained that Mr Kurien was one of the people who had raped her in the Kumili Guest House and that he should be tried as the hearing in the case begins afresh after the Supreme Court's directive earlier this year. Mr Kurien has called this as a 'political conspiracy.'
The fresh hearing to re-examine the evidence in the Suryanelli Rape Case is scheduled to begin on April 2 in the Kochi High Court.