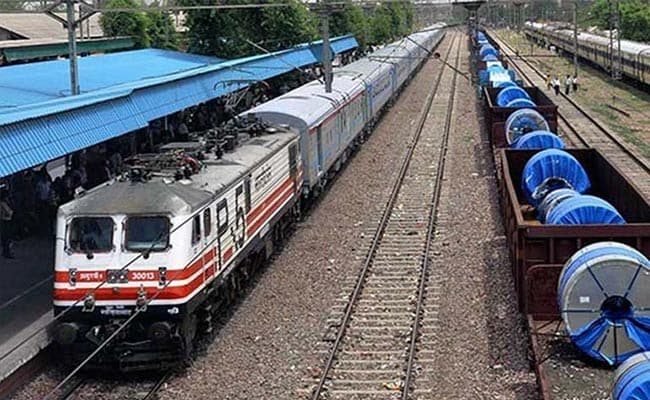 New Delhi:
In a bid to make railway tracks discharge free zones, Railway Minister Suresh Prabhu will inaugurate 114-km long Rameswaram-Manmadurai route as the country's first green rail corridor with zero toilet discharge section on Sunday.
Accordingly, 10 passenger trains consisting of 286 coaches moving in the section have been provided with bio-toilets enabling the rail corridor free from discharge of human waste on the track.
The Rameswarm-Manamadurai (114 Km) track was identified to make it green train corridor - free from human waste discharge from trains as part of the Swachh Bharat Mission and tomorrow Railway Minister will inaugurate it to mark the first discharge free route in railways, said a senior Railway Ministry official.
The inauguration will be done from Chennai station by Mr Prabhu through video conferencing.
Stepping up the Swachh Bharat drive launched by Prime Minister Narendra Modi, Railways have taken up a mammoth task of providing human waste discharge free bio-toilets in all its coaches and the same would be completed by September 2019.
With provision of bio-toilets in all its coaches, discharge of human waste from trains on to the track would be completely stopped which in turn would help in improving cleanliness and hygiene besides preventing corrosion of the tracks.
Railways have already provided 40,750 bio-toilets in its coaches till June end this year and it is planned to equip more coaches with 30,000 bio-toilets in the current fiscal.
After Rameswarm-Manamadurai, Okha-Kanalas Junction (141 Km), Porbandar-Wansjaliya (34 Km) and Jammu-Katra (78 Km) would also be taken up for making them free from human waste discharge from trains.
For this around 35 trains consisting of nearly 1,110 coaches would be further provided with bio toilets and the work is underway.
These sections and stations were chosen, because the number of trains originating and terminating at these stations and sections are few, thus making it operationally easier and faster to make them human-discharge free.
Railways in its commitment to provide hygienic environment to passengers and to keep station premises/tracks clean, have developed environment-friendly bio-toilets for its passenger coaches.
The technology has been developed jointly by Indian Railways and Defence Research & Development Organization (DRDO) for railway passenger coaches through an MoU.
In the bio-toilet coaches, human waste is collected in tanks below the toilets and the same is decomposed by a consortium of bacteria and finally water is discharged.