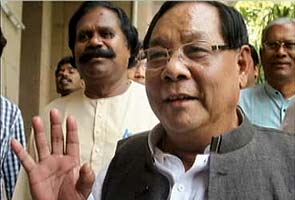 New Delhi:
The Supreme Court will deliver on December 5 its verdict on PA Sangma's petition challenging Pranab Mukherjee's election as President.
Mr Sangma, who lost the presidential election, had in his petition argued that Mr Mukherjee held offices of profit on the date of filing of nomination for the election.
The petition said Mr Mukherjee was chairman of the Indian Statistical Institute in Kolkata as well as leader of the House in the Lok Sabha when he entered the presidential race.
Mr Mukherjee had denied the allegations. His lawyer informed the court that he gave up both the posts while resigning as finance minister and filing his nomination for the election.