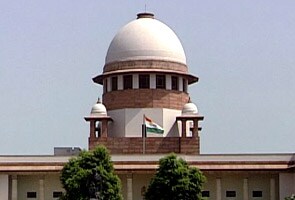 New Delhi:
The Supreme Court has refused to reduce the age for being considered juvenile to 16 years and has said that even those accused of heinous crimes, but below 18 years of age, will continue to be tried by a juvenile board under the Juvenile Justice Act, and not by a regular trial court.
The top court was hearing a Public Interest Litigation (PIL) filed by an advocate seeking an amendment to the existing Juvenile law to allow those below 18 to be punished under regular law if they are charged with serious crimes.
"We uphold the provisions of Juvenile Act. Interference is not necessary," said a bench headed by Chief Justice Altamas Kabir.
The petition was filed after the brutal gang-rape and murder of a 23-year-old medical student in a moving bus in Delhi in December last year.
One of the six men accused of the horrific crime was a minor when the incident happened. He has been tried by the juvenile board and if found guilty, faces a maximum punishment of three years in a correction home.
The student's family has demanded equal punishment for the juvenile and the adults accused - they want them handed the death penalty. The police have alleged that the minor was the "most brutal" of the six accused.
The horrific assault triggered massive public protests and a debate on whether the age for being considered a juvenile should be brought down to ensure that the minor was tried along with the adult accused.
The
Justice Verma
commission set up to suggest changes to make laws on rape more tough, too had refuse to propose that the age of a juvenile be brought down.
The Juvenile Justice Board hearing the Delhi gang-rape case is expected to deliver its verdict on the role of the accused minor next week.