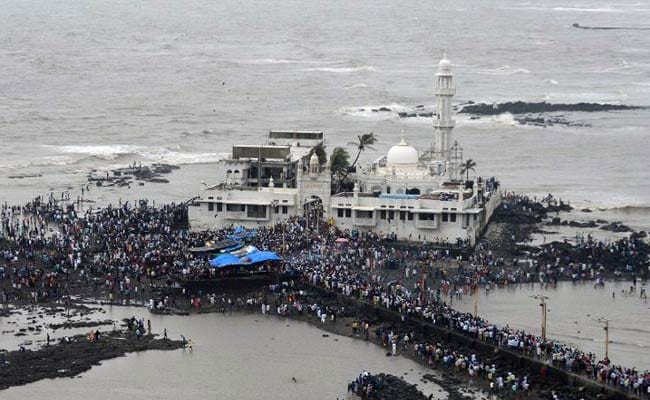 NEW DELHI:
The famous Haji Ali Dargah Trust in Mumbai was today allowed by the Supreme Court to remove encroachments around the shrine on its own rather than allow a task force set up on the high court's directives to demolish them.
The Mumbai high court had set up the joint task force to demolish the encroachments in February, ruling that no single authority had jurisdiction over the land on which some structures had come up. The municipal corporation and the district collector had been passing the buck for months when the court intervened on a public interest petition.
The 15th century shrine built on an islet about 500 metres from the coast draws tens of thousands of worshippers every year. It was initially spread over 171 square metres but over time, other structures too came up.
The top court's bench headed by Chief Justice J S Khehar told the Trust that the shrine, built on 171 square metres, would be protected but encroachments in the remaining 737 square metres would have to go. The bench, which also had Justices DY Chandrachud and SK Kaul, gave the Trust the option of pulling down the encroachments on its own.
The Haji Ali Dargah Trust accepted the suggestion, promising to clear the land by May 8. It will also submit a beautification plan for this area. The judges will take a look at the Trust's plan on May 9.
The judges also barred other courts shall grant any injunction on the removal of the encroachments; if any party wanted a change in the court's order, it would have to move the top court.