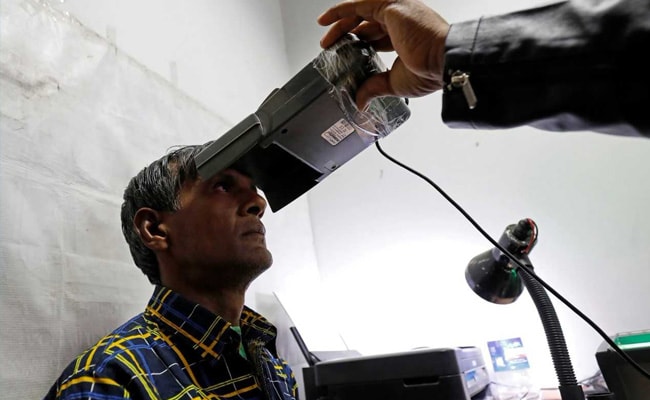 Highlights
Petition challenges decision to push law through parliament as money bill
A money bill excludes the upper house from having a say in legislation
Court said "problem" in the act that lets private firms use Aadhaar data
New Delhi:
A provision in the Aadhaar law to let private companies use the 12-digit identification number was cited by the Supreme Court today to question if the law could have been treated as a money bill by parliament.
The court, during Wednesday's hearing into 27 petitions that challenge the identification programme, said in its preliminary observations that this provision about private firms had nothing to do with the stated objective of Aadhaar to deliver subsidies and benefits to the poor.
Most petitioners including a retired judge contend that the Aadhaar programme, powered by a law pushed through parliament in 2016, invaded the privacy of people. One of them is former minister Jairam Ramesh who also challenged the decision to push the law through parliament as a money bill that excludes the upper house from having a say in legislation.
At Wednesday's hearing, the government's top law officer KK Venugopal justified the decision to treat Aadhaar Act as a money bill, stressing that the law provided for targeted delivery of subsidies, benefits and services paid for by central funds.
The five-judge constitution bench headed by Chief Justice Dipak Misra agreed.
But the judges pointed out one "problem".
"The problem arises with regard to section 57 (of the Aadhaar Act that lets private companies also use the identification number). Section 57 snapped the link with section 7 (which mandates use of Aadhaar to receive subsidies) and the targeted delivery of subsidies, benefits and services," the bench, also comprising Justices AK Sikri, AM Khanwilkar, DY Chandrachud and Ashok Bhushan, said, according to news agency Press Trust of India.
The provision about private companies was cited as a problem because the Constitution allows a legislation to be treated as a money bill if it contains "only provisions" dealing with 6 issues relating to taxes, government borrowing and the central treasury.
Attorney General KK Venugopal had earlier spoken about using Aadhaar to reach benefits to the 300 million people living below the poverty line.
Justice Chandrachud said, "So long there was a nexus with the Consolidated Fund of India, it was fine but allowing corporate bodies to use Aadhaar went far beyond the mandate of the Aadhaar Act."
Responding to bench's observation on allowing even private bodies to use the Aadhaar architecture, Mr Venugopal said even though the law has ancillary provisions, the main object was delivery of subsidies, services and benefits.
"Not a single provision in the Act is unnecessary or unrelated to the main purpose or the pith and substance of the Act which is giving subsidies, services and benefits," the top law officer said. He said as of now, no such contract with private entities with UIDAI was before the court and when such issues are placed before the bench, then only it can be examined.