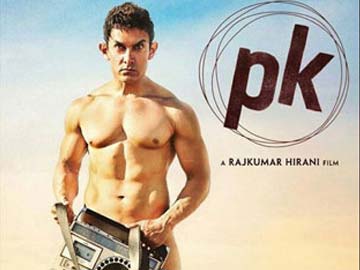 New Delhi:
Aamir Khan's much-awaited movie
PK
will not be banned, the Supreme Court ruled today, rejecting a petition that said some scenes in the film hurt religious sentiment and showed nudity.
(
Read: Aamir Khan Defends Nudity on PK Poster
)
"If you don't like it, don't watch the film. Don't bring religious facets here," Chief Justice of India, RM Lodha, said, adding, "These are matters of entertainment. If you restrict it, it will affect others' rights. Everything is on the internet. What will you hide?"
The petitioner, an NGO called "All India Human Rights and Social Justice Front", argued that some scenes in the film would hurt religious sentiment and also disturb public order. (
Also read: Aamir Khan in Legal Trouble Over PK's Nude Poster
)
The court said, "Indian society is very mature and knows the difference between entertainment and other things."
The film's first-look poster released recently caused a sensation. It featured Aamir, 49, posing nude with a strategically placed boom-box. Critics called it one more in the perfectionist actor's list of innovative publicity stunts, and the buzz on social media has been unrelenting.
(
Read: Aamir Khan Goes Nude in Teaser PK Poster
)
Even before the Supreme Court verdict, Aamir said at an event, "I promise you, when I release the second poster, there will not even be a transistor."
Some politicians have objected strongly to the posters. "An actor who claims to do social work...today his posters are everywhere without clothes. It is an offence. Obscene posters should not be allowed," said Uttar Pradesh politician Satish Mishra, a member of Mayawati's BSP.
PK
, directed by Rajkumar Hirani, is set to release on December 19.