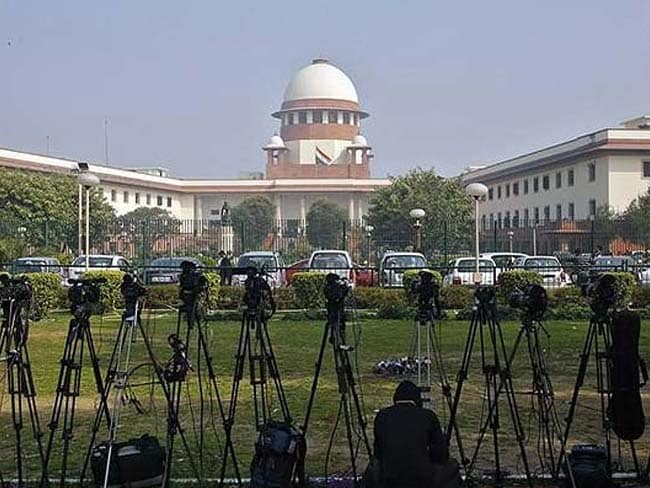 New Delhi:
The Supreme Court order on Aadhaar card has put brakes on Election Commission's project to link UIDAI (Aadhaar) number with voters' electoral data to check multiple entries in electoral rolls.
The commission has asked its Chief Electoral Officers in all states and Union territories to "suspend with immediate effect till further orders" all activities to collect and feed Aadhaar numbers of voters as part of its National Electoral Roll Purification and Authentication Programme (NERPAP).
Quoting the apex court order of August 11, the Commission said, "Henceforth no more collection of Aadhaar numbers from electors or feeding/seeding of collected Aadhaar data shall be done by any election authority or official connected with NERPAP."
The directions, issued yesterday, however, made it clear that all other activities under NERPAP to "purify" the poll process will continue to be carried out during the period of continuous updation and special summary revision, 2016.
In its judgement, an apex court bench has made it clear that Aadhaar card will be optional for availing various welfare schemes of the government and no personal information of the holders of such cards shall be shared by any authority.
It said, "UIDAI (Universal Identification Authority of India)/Aadhaar will not be used for any other purposes except PDS, kerosene and LPG distribution system."
However, the court made it clear that even for PDS, kerosene and LPG distribution system, the card will not be mandatory.
The bench directed that the information received by UIDAI shall not be used for any other purposes, except in criminal investigation with the permission of the court.
Seeking to check multiple entries in electoral rolls and to make them error-free, Election Commission had embarked on an ambitious project to link Aadhaar numbers with voters' electoral data.
NERPAP was launched throughout the country from March 3 with the prime objective of bringing a totally error-free and authenticated electoral rolls. So far, 13 crore voters have applied to link their Aadhaar numbers with their entries in electoral rolls. While 10 crore requests have been received through various means, three crore people have applied online.