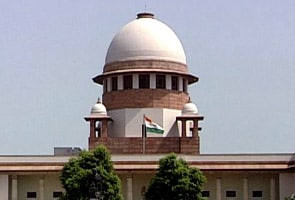 New Delhi:
The Supreme Court today issued a notice to the Centre on a PIL seeking to make central intelligence agencies like the Intelligence Bureau (IB), Research and Analysis Wing (RAW) and National Technical Research Organisation (NTRO) accountable to Parliament.
A bench headed by Chief Justice Altamas Kabir sought response from the Centre and the three intelligence wings for bringing the agencies under the oversight of Parliament and Comptroller and Auditor General (CAG).
The bench also asked Attorney General G E Vahanvati to assist it in deciding the PIL filed by an NGO, Centre for Public Interest Litigation.
The NGO's petition has sought directions from the court for Parliamentary oversight and financial auditing of RAW, IB and NTRO by the CAG like done in western countries.
The NGO has submitted in its plea that the agencies are being misused for political purposes and there is an urgent need to make these organisations accountable to Parliament.
On February 1, senior advocate Anil Divan and advocate Prashant Bhushan, appearing for the NGO, submitted that India is the only democracy in the world whose intelligence agencies have no legitimacy in the eyes of the law and are not accountable to the people or Parliament.
The bench had said it is a policy matter to be decided by the Centre but had agreed to hear the plea after the petitioner contended that earlier also the court had passed direction on policy matters.
"Former heads of these organisations have published books on how the money is misused and how the agencies are misused for political purposes," the petition has said, adding accounting is required as "more than Rs 10,000 crore is granted to these agencies out of consolidated funds of India".