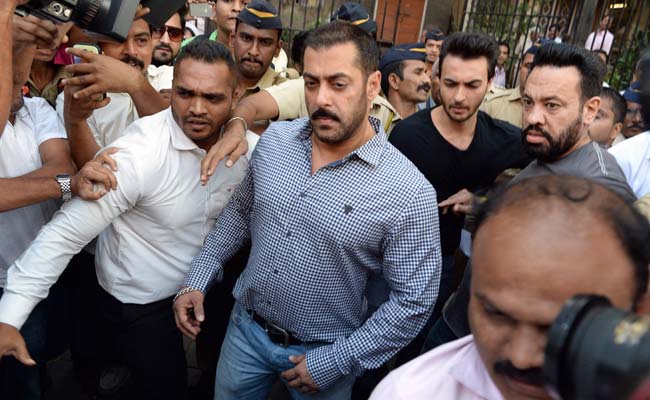 Highlights
Supreme Court sends notice to Salman Khan about 2002 hit-and-run case
Supreme Court asked the actor why his acquittal should not be overturned
Supreme Court is hearing a petition against Khan's acquittal by Bombay HC
New Delhi:
The Supreme Court today sent a notice to actor Salman Khan in the 2002 hit-and-run case, asking why his acquittal by the Bombay High Court last year should not be overturned.
"The matter needs to be examined," the Supreme Court said, responding to
petitions by the Maharashtra
government and one of the victims, which had challenged the verdict.
On September 28, 2002, Mr Khan's Toyota Land Cruiser had crashed into men sleeping on a pavement outside a bakery in Mumbai's Bandra, killing one.
Arguing for the actor
today, senior lawyer Kapil Sibal said, "There is no evidence that Salman drove the car."
Stating that it will take up the case again in six weeks, the top court also issued a notice on a petition by the victim's family,
stating that they had never got compensation
.
Calling the actor's acquittal a "travesty of justice
", Attorney General Mukul Rohatgi had earlier described the high court ruling as "perverse" and said the theory that the car was being driven by Mr Khan's driver should be discarded because the driver statement came years after the incident.
In May, a trial court had held Mr Khan guilty of running over the man after a night out drinking.