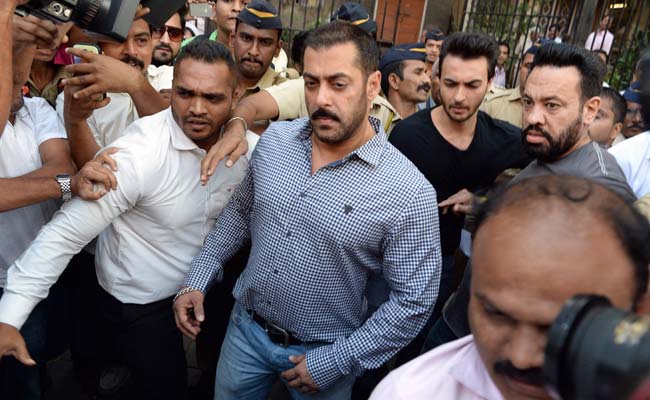 New Delhi:
Actor Salman Khan's acquittal in the 2002 hit-and-run case has been challenged in the Supreme Court by the family of the man who was run over with his SUV. The court is already hearing a similar petition by the Maharashtra government.
On September 28, 2002, Shaikh Noorulla Shafik was killed on the spot when the actor's Land Cruiser crashed into men sleeping on a pavement outside a bakery in Bandra.
In December, the Bombay High Court acquitted the 50-year-old actor, saying there was not enough evidence that he was drunk that night and that he was driving the car.
Shafik's wife and son want the high court's order reversed and the actor sent to jail. They argue that the court made a serious error in cancelling a trial court's order convicting the actor and sending him to jail for five years.
They have also demanded compensation, claiming that they haven't received any money till now.
Shafiq's wife has said in her petition that she works as a domestic help and her son does menial jobs at construction sites.
The Maharashtra government has also challenged the actor's acquittal,
calling it a "travesty of justice"
.
Arguing for the state
, Attorney General Mukul Rohatgi described the high court ruling as "perverse" and said the theory that the car was being driven by Mr Khan's driver shold be discarded.
In May, a trial court had held Mr Khan guilty of running over the man after a night out drinking.