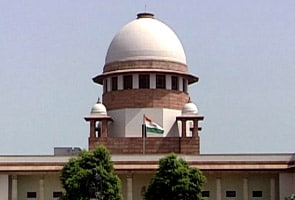 New Delhi:
The Supreme Court has given the Centre and state governments four weeks to explain if lawmakers who are facing charges of sexual assault should be disqualified.
Today's notice is based on two petitions filed by former IAS officer, Promila Shankar, and social activist, Omika Dubey, both of who had asked the Supreme Court to suspend all lawmakers from national and state legislatures who face prosecution for rapes and other crimes against women and children.
While explaining that this could not be a decision taken by them, the judges said, "We can't disqualify MPs and MLAs. We don't have this power. Such sweeping relief can't be sought."
The Supreme Court has also asked the union and all state governments to explain within four weeks whether they plan to set up fast-track courts to handle rape cases.
The judges have asked for states and the Centre to explain if and when these special courts will have judges, how they will be selected, and what will be done to compensate rape victims.
The gang-rape and killing of a student in the capital two weeks ago has triggered a national debate on the safety of women and whether those accused of crimes against women are allowed to escape penalties.
Get Breaking news, live coverage, and Latest News from India and around the world on NDTV.com. Catch all the Live TV action on NDTV 24x7 and NDTV India. Like us on Facebook or follow us on Twitter and Instagram for latest news and live news updates.