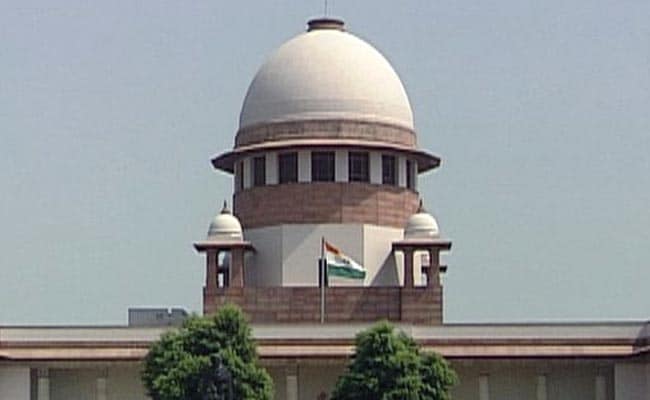 New Delhi:
In a rebuff to the government, the Supreme Court today appointed senior counsel K.K. Venugopal as amicus curiae to assist the court in 2G matters and directed the CBI and Enforcement Directorate to provide him all the documents and briefings in respect of their investigations and status of different case.
The decision to appoint Mr Venugopal as amicus curiae by a bench of Chief Justice H.L. Dattu and Justice Arun Mishra assumes significance as he was representing both the Central Bureau of Investigation (CBI) and the Enforcement Directorate right from the beginning of the 2G matter before the apex court before they withdrew him over a "conflict of interest".
Noting that the proceedings in the 2G matter were at their "fag end", Chief Justice Dattu told Mr Venugopal that: "We want you to be with us as amicus curiae."
Describing Mr Venugopal as a "respected senior counsel", he said that they requested Mr Venugopal "to continue to assist the court in 2G matter".
Before asking Mr Venugopal, Chief Justice Dattu said: "I know how to tell them (CBI and ED)" that Mr Venugopal will continue in 2G matter as counsel Prashant Bhushan representing NGO CPIL told the court that initially ED had withdrawn Mr Venugopal and latter it was followed up by the CBI.
The court's direction to absorb Mr Rajeshwar Singh as ED's deputy director resulted in an unhappy ED removing Mr Venugopal, he said, adding Mr Venugopal should continue to give his assistance and urged the court to appoint him as an amicus curiae.
Recalling that it was on a "judicial order" that court had asked the ED to absorb him as a deputy directors, Chief Justice Dattu said that its order on the absorption of Mr Singh came even though another senior counsel L. Nageshwara Rao had opposed it.
Enforcement Directorate had decided to withdraw Mr Venugopal from representing it in wake of the apex court's September 8, 2014 direction to it to absorb Mr Rajeshwar Singh as deputy director. The finance ministry in June had asked the ED to remove Mr Venugopal citing "conflict of interest" in the position taken by him and the stand of ED on Mr Rajeshwar Singh.
Though ED had resisted, the apex court order directing the absorption of Mr Rajeshwar Singh had come on his petition seeking the enforcement of Central Administrative Tribunal (CAT) order to that effect.
Mr Singh along with another four officers had come to ED in 2007 on deputation.
Upon completion of deputation, four were repatriated to their parent department but Mr Singh, an officer of the Uttar Pradesh Police Service, sought to be absorbed in the ED.