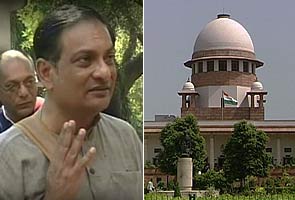 New Delhi:
Whether civil rights activist Dr Binayak Sen will get bail will be decided on Friday by the Supreme Court.
Dr Sen was found guilty of sedition in December by a court in Chhattisgarh and sentenced to life imprisonment. He was accused of waging war against the state by working with Naxals in the area.
The Supreme Court has adjourned his case after the Chhattisgarh government said it needed two days to brief the advocate in the case.
In February, the Chhattisgarh High court had rejected Dr Sen's bail application.
His case has shocked lawyers and human rights activists in India and abroad. He has been recognized with several prestigious awards for his commitment to providing better health care for tribals in and around Madhya Pradesh. He has also tried to highlight the atrocities committed against tribals as the Indian government battles Naxal insurgents.