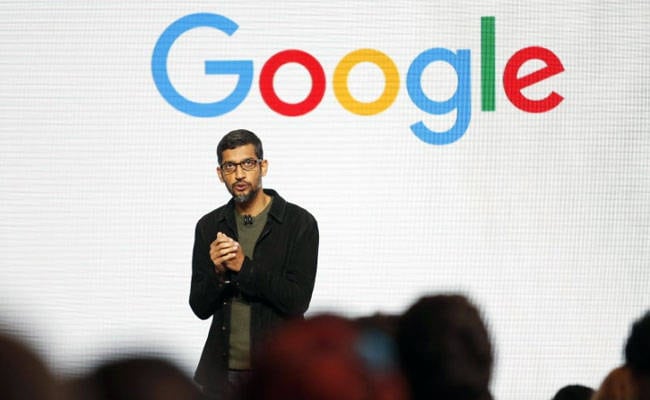 New Delhi:
Sundar Pichai, the Chief Executive of tech-giant Google Inc, will host an event in Delhi on small and medium businesses today, where he is expected to announce some key initiatives. Union Minister for Information Technology Ravi Shankar Prasad is expected to attend the meet, which is expected to begin at 11 am. Mr Pichai, who is on his first official tour to India after taking over as the Google CEO, will address students at his alma mater, Indian Institute of Technology, Kharagpur on Thursday morning.
Here are the top 10 developments in the story:
Mr Pichai is expected to focus on Google partnering with Indian small and medium enterprises to help them "unlock exponential growth through the power of digital" and explain how digital can be a game changer for them.

"Small and medium businesses are the backbone of the Indian economy and are powering the next wave of the country's growth. At Google, we are excited about partnering with businesses to help them unlock exponential growth through the power of digital," Google said in its invitation to the event.

Earlier, Google had said that India is a strategic market for its solutions for small and medium businesses, and launched the Google for Business solution that allows small businesses to find customers online in their local area.

Google's focus on India got a boost with Prime Minister Narendra Modi's visit to its Silicon Valley headquarters in September 2015. The company is betting big on tapping into the multi-million dollar opportunity in India with products like Google for Business and a new Cloud region.

On January 5, Mr Pichai will interact with students of IIT Kharagpur. At the event, billed as "A journey back to the past to inspire the future", Mr Pichai is expected to discuss his life experiences with students and teachers.

Madurai-born Mr Pichai had visited India a few weeks before his appointment as Google CEO - when he was the head of Android - to launch the Android One project.

Google had been very active in India over the last few years. It is working to provide free Internet at 400 railway stations in India and partnered with the Consumer Affairs Ministry to spread awareness about online safety. Google has also set up a campus in Hyderabad and is investing in engineering and business development in India.

The Google Allo app and Google Assistant virtual helper recently received Hindi support, and YouTube launched the YouTube Kids app in India.

Mr Pichai had studied metallurgical engineering at IIT Kharagpur. After graduating in 1993, he had gone to the US, where he attended the Stanford University and the Wharton School of Business.

Joining Google in 2004, Mr Pichai was in charge of the Google Chrome Browser and the operating system for laptop computers. Nine years later, he succeeded Andy Rubin as the in charge of Google's Android operating system for smartphones and tablet computers.