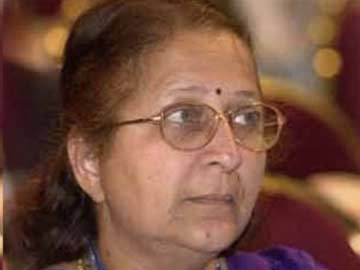 New Delhi:
Sumitra Mahajan, an eight-time BJP member of Parliament from Indore, is set to take over as the next Speaker of the Lok Sabha, BJP sources confirmed today.
The new Speaker will be elected on Friday. Ms Mahajan will be only the second woman Speaker ever; Meira Kumar, who presided over the House for the last five years, was the first.
The death of senior cabinet minister Gopinath Munde in a road accident yesterday has cast a shadow of gloom over what was to have been a very special day for the BJP. A new session of Parliament began today and the party gets to occupy the treasury benches after a decade.
After the Congress's Kamal Nath, the seniormost member of the House, took oath as pro-tem Speaker at the Rashtrapati Bhavan, the Lok Sabha convened and was adjourned after paying tribute to Mr Munde.
Till a regular Speaker is elected, a pro-tem Speaker administers oath to a new House and conducts proceedings. The 543 newly elected MPs were scheduled to be sworn in over two days, but the government will now attempt to fast-track that process and complete it tomorrow.
On Monday, June 9, the President will address a joint session of the Lok Sabha and the Rajya Sabha. The week long session ends on June 11.