Unnao:
Less than a minute before the first of the Indian Air Force or IAF's Sukhoi 30 fighters was to do
a touch and go on the new Agra-Lucknow Expressway
, a dog strayed into the meticulously rehearsed event.
The dog strutted down the middle of the air strip like a show horse and very nearly caused the IAF to abort the manoeuvres of its top gun fighters.
The highway, which is expected to reduce travel time between Delhi and Lucknow by more than half, was opened by Uttar Pradesh Chief Minister Akhilesh Yadav and his father Mulayam Singh Yadav, the chief of the Samajwadi Party.
The first Sukhoi was forced to overshoot the runway without actually touching down. The pilots, keen on not letting down the hundreds who had gathered at the event, made a second attempt and, minus any canine interference, nailed it.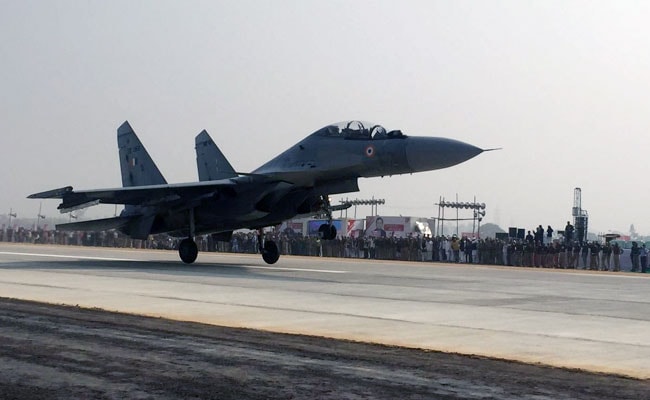 Three IAF Mirage 2000 fighters also performed touch and go landings. The exhaust of the first Mirage threw up a lot of dust above the runway and the second and third jets completed their landings with marginal visibility at their touchdown point.
It is not that the organisers were unprepared. Dozens of policemen lined both sides of the runway, crowds were barricaded off and safety personnel of the IAF were deployed to ensure the event went off without a hitch. How the dog managed to get into the landing area remains unclear. Attempts to shoo it away failed since none of the policemen or policewomen were allowed to enter the runway just before the planned landing of the big Sukhoi fighters.
Last week, a dog entered the pitch during the second test match between India and England in Visakhapatnam. The organizers were forced to call an early lunch though both Virat Kohli and Cheteshwar Pujara were both in their nineties.