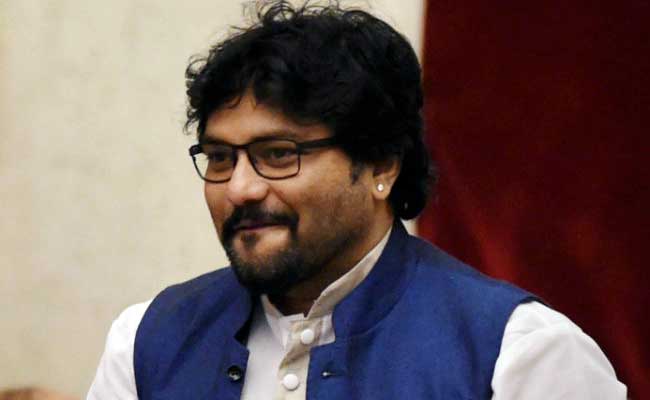 New Delhi:
Union Minister Babul Supriyo, after a series of controversial tweets that appeared to describe as "mischief" the offence of stalking by a Haryana BJP leader's son, said today: "There is a restriction of 140 characters on Twitter...I have realized that everything is a learning experience."
Quoting Finance Minister Arun Jaitley, the singer-politician said "you have to either deal with social media or just ignore it."
Mr Supriyo mostly lashed out at what he called trial by media.
Haryana BJP chief Subhash Barala's son Vikas Barala was arrested today over charges of attempted kidnapping, stalking and wrongful confinement, four days after he chased and allegedly terrorised a 29-year-old woman on the streets of Chandigarh. A tougher charge was listed against him only today, which sparked opposition allegations of a cover-up by the state's ruling BJP.
Mr Supriyo's tweets incensed many. One of the posts that he has deleted suggested that "boy chase girl exists in real life just like reel."
1/many:Guys, think rationally🤔A guy chases a girl- he's drunk!Deplorable👎🏿But why charge him with 'Abduction' etc without investigation?

- Babul Supriyo (@SuPriyoBabul) August 8, 2017
2/many:Why drag his father in2 it? Just cuz a Neta's son's mischief make better headlines?"Desh ki Beti ko insaaf chahiye?" etc etc! Why?

- Babul Supriyo (@SuPriyoBabul) August 8, 2017
"I have realized long back that because of the 140 character limit, anything can be misinterpreted or perceived differently,"Mr Supriyo told NDTV today.
He said his posts were inspired by advice that he had given his 18-year-old daughter.
"I had a chat with my daughter. If you are out late or planning to go to a restaurant or anywhere ...you all have smartphones, find out which police stations are nearby."
He had also urged her to dial 100, and drive straight into a police station instead of getting into a long chase on the road.
Questioned whether he appeared to place more responsibility on women to protect themselves, Mr Supriyo emphatically denied it.
"This is not la la land...You cannot have trial by media," said the minister.
When it was pointed out that the woman's allegation needed to be heard and acted upon, Mr Supriyo shot back: "The boy also needs to be heard."