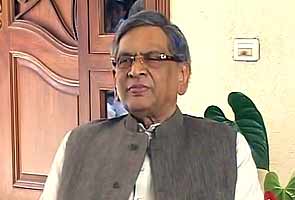 Colombo/ New Delhi:
Sri Lanka has urged India to reconsider voting in favour of a resolution on Sri Lanka at the United Nations Human Rights Council (UNHRC).
Yesterday, the Prime Minister told Parliament that India is likely to vote in favour of the resolution which has been moved by Norway, the US and France. Dr Manmohan Singh said that while the text of the resolution is not yet known to India, "We do not yet have the final text of the US-sponsored resolution against Sri Lanka. However, I may assure the House that we are inclined to vote in favour of a resolution that we hope will advance our objective, namely the achievement of a future for the Tamil community in Sri Lanka that is marked by equality, dignity, justice and self-respect."
Sources say Sri Lanka's Foreign Minister called External Affairs Minister SM Krishna today and asked him to reconsider the decision.
The government has been under huge pressure from its ally, the DMK, which has warned that it could withdraw its ministers from the cabinet if India either abstained or supported Sri Lanka during the vote.
The resolution asks for an inquiry into the alleged war crimes and violation of human rights by the Sri Lankan government as it ended the island's civil war by defeating the LTTE.
The reported crimes against Sri Lankan Tamils have provoked an angry response in Tamil Nadu.