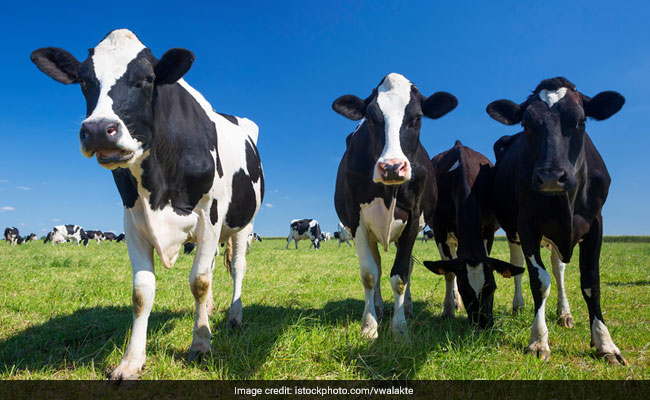 Jaipur:
In perhaps the first of its kind project in the country, a 'gaushala' in Jaipur is offering a 'cow safari' service, where people will ride past animals on a bullock cart.
The maintenance and development of Hingaunia Gaushala, once run by the Rajasthan government, was handed over to Akshaypatra Foundation in 2016 after thousands of cows died, allegedly due to negligence. The foundation will begin work on the project, on Janamashtami.
The safari will run on selected paths through a "natural" landscape. Water bodies are being specially created for the 12 acre project.
Programme coordinator Radha Priya Das told PTI that three carts would be available for the safari initially. The description of various cow breeds would be put on trees along the safari path.
Mr Das said 200 to 300 cows of ten different kinds would initially be put in the safari area, out of 22,000 animals at the gaushala. Among the various kinds are Tharparkar and Gir breeds. Twenty more varieties will be brought in from other states in the future.
For tourists wanting to spend more time at the gaushala, cottages would be built.
"It is a first of its kind safari in the country and its objective is to familiarize people with various varieties of cows". We are expecting families, students and other tourists to come to the gaushala," Mr Das said