Highlights
At 6:45 pm, the Congress announced that Sonia Gandhi was unwell
She couldn't complete her roadshow and was rushed to hospital in Delhi
PM Modi also tweeted his concern for Mrs Gandhi
Varanasi:
For a spell when the sky darkened, it appeared the rain would play party pooper, but then the clouds loosened their hold on the sky and Sonia Gandhi, standing through the sunroof in a white Mercedes SUV, kept waving to crowds as her convoy pulled through the streets of Varanasi.
Her journey was halting. She switched a few times between the SUV and a closed Tata Safari, reportedly on the orders of the Special Protection Group or SPG that handles her security. And every now and then came word that she had stopped at a lodge for a quick break.
Then, at about 6:45 pm, the Congress was compelled to announce that Mrs Gandhi, 69, was unwell with fever and would not complete the rest of her roadshow. After being put on a drip at the Varanasi airport, she was taken to a Delhi hospital upon landing for a check-up, with sources saying she was dehydrated.
Her journey had begun with garlanding a statue of Dalit icon Dr BR Ambedkar. It was meant to climax with a speech delivered at a memorial for Brahmin leader Kamalapati Tripathi.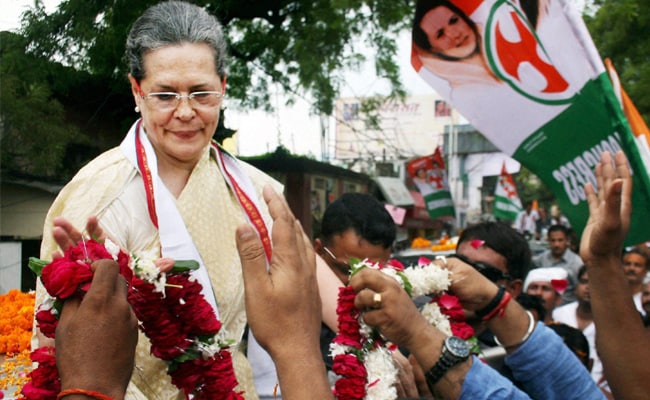 The entry and exit points for her drive through had been chosen carefully to magnify the Congress attempt to fold in the weakest and highest ranks of the intricate caste system intrinsic to the politicos of the state. Mrs Gandhi's visit was also intended as a declarative statement, however rhetorical, that her party is willing to challenge Prime Minister Narendra Modi within his political home. In 2014, when Mr Modi ran for parliament from Varanasi, it was a rookie and scrappy Arvind Kejriwal who contested against him, appropriating the role of the main opposition.
The result that followed in Uttar Pradesh left the Congress stumped to last place and Mrs Gandhi's roadshow, relatively early in the timeline for what will be a lengthy campaign, was aimed at reinvigorating cadre by promising that their big leaders would this time be right there with them.
The PM tweeted his concern for Mrs Gandhi, blunting what was intended as an act of congress hostility on his turf.
Two weeks ago, the Congress launched its campaign by placing its chief ministerial candidate Sheila Dikshit on a bus headed from Delhi to Kanpur. Ms Dikshit, 78, fell ill and was forced to return home.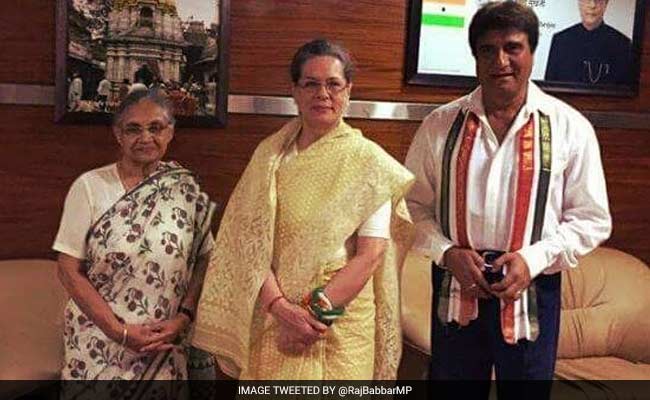 Mrs Gandhi drew larger crowds in Muslim neighborhoods than other stretches. A BJP supporter, taxi driver, Anil Dixit, said Mrs Gandhi is a leader he would like to see. "But not Rahul Gandhi," he said of her son and Congress Vice President. When asked why, he said "he may be book smart but he is not street smart."
Another Congress supporter said it is wrong to dismiss Mr Gandhi, though he referred to him as "Pappu", the derisive nickname given to the 46-year-old by the PM. "Pappu paas hoga," he said without elaborating on his optimism.
Congress strategists had planned distinct campaigning roles for Mrs Gandhi and her son and remain hopeful that her daughter, Priyanka Gandhi Vadra, will hold election meetings beyond the family power centres of Amethi and Raebareli. Today's events may force a reconsideration of the division of labor for the Congress' First Family.