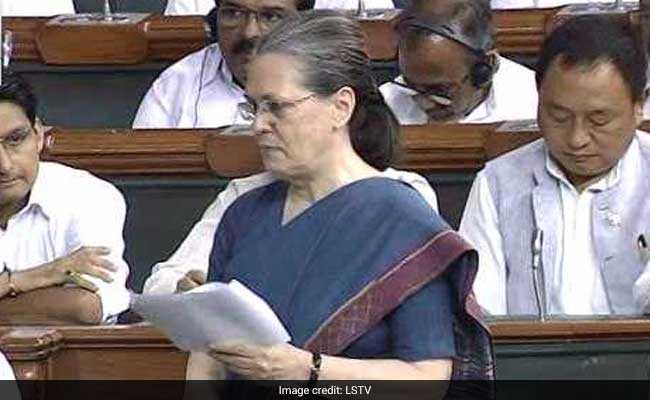 New Delhi:
Congress president Sonia Gandhi today took a veiled dig at the BJP-led government wondering whether the "forces of darkness" were trying to destroy the roots of democracy as "clouds of hate and division" were hovering over secular and egalitarian values.
She used her speech in the Lok Sabha during
a special discussion on the Quit India movement
to underline the contributions of the Congress and Jawaharlal Nehru to the landmark episode in India's struggle for independence and also attacked the ruling BJP, who her party has accused of communalism.
"We will not allow the idea of India to be a prisoner to narrow mindedness and communal ideology. Today it looks like secularism and free speech are in danger. If we have to preserve freedom, we'll have to defeat forces endangering it."
"We can't and we won't allow sectarian forces to succeed," she said.
People have to fight for the India they believe in, which is loved by one and all and which was envisioned by the freedom fighters, she said.
It should not be forgotten, she said, that there were people and organisations which had opposed the Quit India movement and made no contribution to the country's freedom. The Congress has often accused the RSS of playing no role in the freedom movement, a charge denied by it.