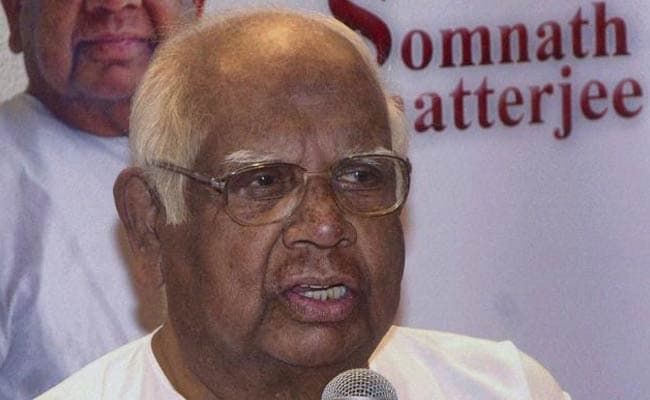 Kolkata:
Former Lok Sabha speaker Somnath Chatterjee suffered a hemorrhagic stroke, said Kolkata's Belle Vue hospital sources. He was admitted to the hospital on Monday.
"It was a hemorrhagic stroke with a medium size clot, which is ordinary. But it is dangerous for a patient aged 89 years," informed hospital sources.
Former member of the Communist Party of India (Marxist), Mr Chatterjee is currently an independent candidate. He served as Speaker of Lok Sabha from 2004 to 2009.