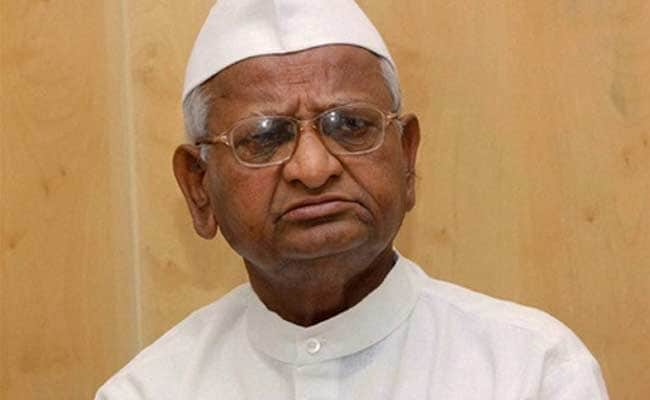 Ahmednagar:
Social activist Anna Hazare on Wednesday wrote a letter to Prime Minister Narendra Modi stating that he would launch an agitation over the appointment of Lokpal and Lokayukta as well as implementation of the Swaminathan Commission report.
In the letter, Mr Hazare said, "After your (NDA) government came to power, I have written several letters to you over the appointment of Lokpal and Lokayukta. However, there has been no response or action from your side...People had voted you to power with a lot of hope. However, a common man still has to pay money to get his work done. Corruption has not gone down and people are experiencing this everyday."
"Enforcement of the Lokpal and Lokayukta Act can reduce corruption by 50 to 60 per cent. Still you are not acting on it...You neither speak about it or act over it. How will the country become free of corruption?" he said.
"Farmers in our agriculture-dominated country are committing suicides everyday. I have urged to the government several times to look into the matter of the MSP, but I didn't receive any response in reply to my concerns. It has now become evident that you have no sentiments for the farmers of this country," he said.
"I have been holding agitations since the last 35 years in the interest of the country. In the last three years, I kept reminding your government about the appointment of Lokpal and Lokayuta as also about the MSP for farmers.
However, since there has been no response from your side, I have decided to launch an agitation in Delhi. I will continue with the protest until the demands are met," Mr Hazare said.
The Gandhian also said that in the next letter, he would inform about the place and the date of his agitation.