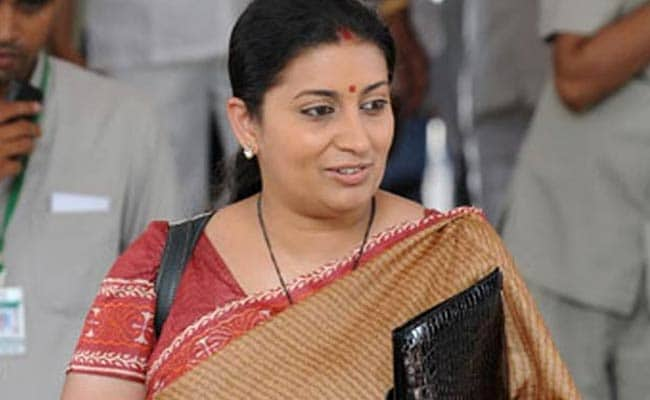 New Delhi:
Union HRD Minister Smriti Irani today felicitated nine school students chosen by internet giant Google as winners of its nation-wide contest organised to enrich the spirit of scientific inquiry and creativity.
Among the winners is Chennai resident and Class X student Arjun S, who has developed an app that tracks movement of school buses and is being used by schools not just in his city but in schools in UAE as well.
Bengaluru's Arnav Satish Sindhoor, a Class VII student, developed an android app that sends text messages by voice, whereas Class V student Neerav Aiyappa has come up with a game with emphasis on migratory birds and their feeding habits.
In support of Rashtriya Avishkar Abhiyan, Google India organized the 'Code to Learn' competition for the young students across India.
Other winners of the contest are Bengaluru-based Aadi Kuchlous of Class V who developed a virtual musical keyboard and another class V student Srikrishna Madhusudhanan of Chennai who designed a shoot-to-score video game.
Class VII students Dev Parikh of Delhi who developed a vocabulary building app and Bitthal Maheshwari of Aligarh who created a video game with prehistoric animals were also among the winners.
Class IX student Shyam of Chennai was awarded for developing a side-scrolling video game and Class X student Annanay Sachdeva of Gurgaon for making a car locator app.
While complimenting the winners, Mrs Irani hoped that next year, there will be girls as well as government school students among winners.