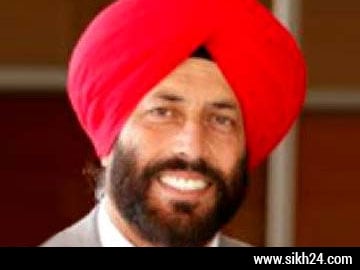 Melbourne:
An honest Sikh taxi driver in Australia, who returned 110,000 Australian dollars left behind by its owners, has been honoured by the City Council in Melbourne for his integrity.
Lakhwinder Singh Dhillon, 47, found the money in bundles of 10,000 Australian dollars after dropping off a group of people at Crown Casino last month.
Mr Singh said the seven men and two women, whom he picked up from Chinatown in his cab, seemed quite drunk.
"When I saw all that money, I thought, what is happening, it is something amazing, what I should do," he said.
Mr Singh decided to inform the police, but soon received a call asking him to return the money to the passengers who were at the casino, the Herald Sun reported.
"They gave me a 500 Australian dollars reward. One of them said: 'You're very honest, you're a very good man, you've helped us a lot'," Singh said.
Mr Singh was presented a Certificate of Commendation by Melbourne's Mayor Robert Doyle at the Melbourne Awards.
"He is truly an inspirational Melburnian- it was the act of an honest man of integrity," Doyle said.