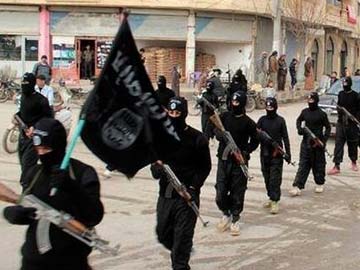 Jammu and Kashmir:
A massive search has been launched in Jammu and Kashmir to identify the source of banners and flags of militant group Islamic State (IS) that have appeared at three different rallies in the state in the last two months.
With the elections in the state round the corner, India-Pakistan talks failing and the internal instability in Pakistan, security forces have been asked to act swiftly.
"Although we aren't yet clear who is behind it, we are concerned about where these are originating from and how these banner and flags have reached J&K," a senior official at the Ministry of Home Affairs told NDTV.
Security agencies are understood to have drawn up a list of about 50 possible suspects. "We are still in the process of verifying their antecedents," the official added.
Islamic State, the hardline Sunni Muslim jihadist group, has gained control of large parts of Iraq and Syria. It posted a video this week on YouTube showing one of its fighters beheading an American journalist kidnapped in Syria. (
Read: Slain Journalist's Employer Publishes Email to Family From Islamic State
)
The first reported sighting of IS flags and banners in Kashmir was on June 27, intelligence agency sources told NDTV. This was followed by two more incidents on the day of Eid. Officials, however, do not rule more such incidents going unreported.
The first sighting was reported from Zadibal - a Shia-dominated area in Srinagar.
In Iraq and Syria, the IS has been targeting people belonging to non-Sunni sects, particularly the Shias. In Jammu and Kashmir, they make up about 14 per cent of the population.
Intelligence officials believe that four young boys who left their families in Maharashtra in May and have not returned were recruited online by IS to fight in Iraq. Sources say they are worried about web recruitment increasing in India. "We do not rule out the possibility of the people exposed to IS propaganda in the internet self-radicalizing," the official told NDTV and added that "it will be almost impossible to control if people have self-radicalized."
Earlier this month, two men from Tamil Nadu were arrested for allegedly ordering and distributing t-Shirts with the IS emblem - a group photo of people wearing the shirts went viral. (
Also read: Families of Two Young Men Arrested for Alleged Links with ISIS Deny Police Reports
)