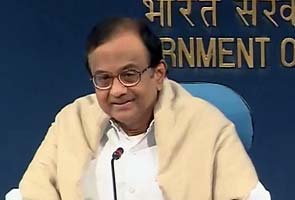 New Delhi:
The government has said the crime rate in the national capital has declined significantly due to improved policing, notwithstanding frequent incidents of rape and murder in the city.
"The universally accepted measure of the incidents of crime is 'number of crimes per 100,000 population. The total number of crimes recorded in Delhi in 1999 was 58,701. In subsequent years it declined marginally," Home Minister P Chidambaram said.
"The public perception is based on the media reports which look towards an incident. What I am talking is about international standards and the numbers speak for themselves," he said.
In 2009, the total number was 50,251 and in 2010, it was 51,292.
"Crime per 100,000 population has also shown a significant decline. The population of Delhi has increased from 134.18 lakh in 1999 to 182.31 lakh in 2010. Taking all IPC crimes together, the ratio has declined from 437.48 per 100,000 (in 1999) to 281.34 (in 2010)," Chidambaram said in his monthly press conference here.
The ratio of heinous crimes has declined from 19.72 (in 1999) to 11.44 and the ratio of non-heinous crimes has declined from 417.76 to 269.91.
"For example, the ratio of murder has declined from 4.84 to 3.10; of rape from 3.00 to 2.78; of dacoity from 0.47 to 0.18; of burglary from 25.56 to 8.24; and of fatal accidents from 14.67 to 11.54," the Minister said.
Chidambaram asked people to cooperate with Delhi police to check crime.
"Policing in Delhi has improved significantly. We have added 41 new police stations and we have recruited 14,565 personnel in the last two years. We have also inducted 130 patrol cars and 775 motor-cycles for better policing.
"Many other innovations and improvements have been brought about in the Delhi Police. I would request the people of Delhi to support their police force," he said.
His comments assume significantly as it comes days after a 17-year-old girl was found murdered on the New Year Day. There have been at least four incidents of rape reported in the capital since November last year.