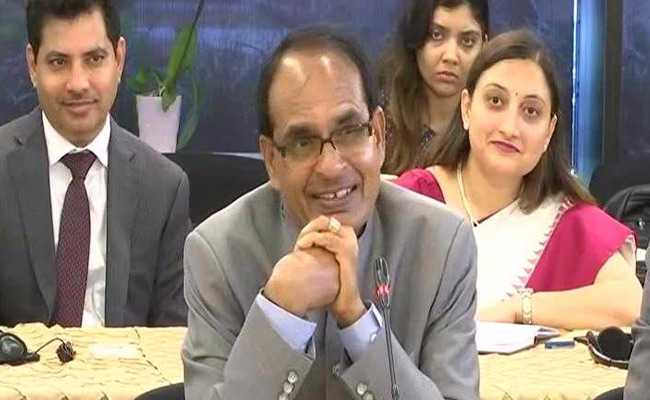 Bhopal:
Chief Minister Shivraj Singh Chouhan today embarked on a two-month-long 'Madhya Pradesh Vikas Yatra' with an aim to meet people and chalk out new programmes for the state's development.
Claiming that MP now means "Mera Pradesh" for its residents, Mr Chouhan said during the yatra, he will interact with people of all religions.
"All of us can achieve progress rapidly, when we have more and more dialogue and we all prepare new development programmes jointly at a faster pace. From today, I am starting the two-month-long 'Madhya Pradesh Vikas Yatra'," Mr Chouhan said in an official release.
"During the yatra, I will prepare more programmes to develop Madhya Pradesh further while meeting with people of all religions," he said greeting the people on the occasion the state's 62nd Foundation Day.
The tour comes a year before assembly elections in Madhya Pradesh.
Recalling the progress made by the state since it was formed on November 1, 1956, Mr Chouhan said, "It came to my notice during the deliberations that electricity was available only in Jabalpur city at the time of freedom (1947) and it reached Sagar after a short time."
"Gradually, the electricity reached only the urban areas and the people of the rural areas were leading their lives in darkness for a long period," he said.
"When I see Madhya Pradesh today, it gives me immense pleasure and satisfaction that the state has succeeded in establishing an altogether different image in all the areas of development," Mr Chouhan said.
"Today, Madhya Pradesh has very good availability of electricity. We have become a power surplus state of the country. Most of the regions of the state are being illuminated. Farmers are being provided 10 hours supply, and 24 hours energy (power) is available in the residential areas of the state," he said.
Referring to progress in other areas, Mr Chouhan said, "Madhya Pradesh has become a leading state of the country owing to your (people's) hard efforts. Not only in India but changes have been witnessed in the outlook of the foreign countries today regarding MP."
People are now inquisitive to learn about Madhya Pradesh as compared to earlier and wish to connect themselves with the state. The meaning of MP has become "Mera Pradesh" now for the people more than "Madhya Pradesh", he said.
"This kind of people's perspective is a matter of pride for all of us," the chief minister said.
In the last one decade, Madhya Pradesh has got a new identity in the country and the world, thanks to unprecedented works for infrastructure development, capabilities, possibilities, clear intention and policies of the state, he said.
"We have tried to materialise the dream of Antyodaya in the state, as per Pt Deendayal Upadhyay's philosophy of 'integral humanism'. We are paying attention to the welfare of people of all religions, following the mantra of 'Sarve Bhavantu Sukhinah, Sarve Santu Niramayah' (may all be happy, may all be healthy).