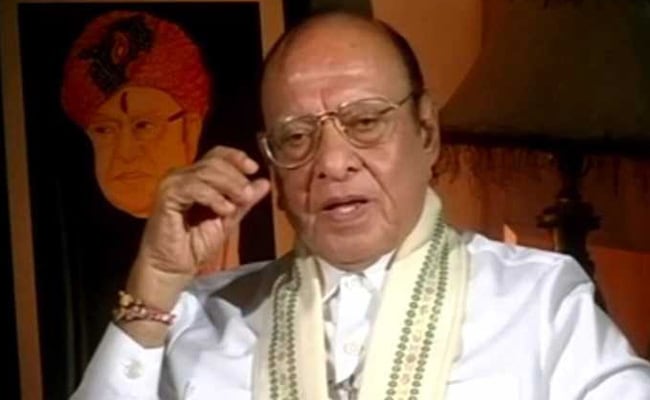 Ahmedabad:
Veteran leader Shankersinh Vaghela
today claimed
Ahmed Patel's victory in the Rajya Sabha polls
came through a "well thought-out conspiracy" scripted by Congress leaders and voiced reservation over the Election Commission's decision to invalidate the votes of two MLAs.
Mr Vaghela,
who revolted against the Congress last month
, claimed party leaders drew up the plan to ensure Patel's victory a day ahead of the voting on August 8.
"It was a conspiracy by the Congress (leaders) to win the election. Otherwise, their candidate would never have won. Their leaders planned everything in advance. They had prepared the documents to support their objection a day before the poll and challenged the voting as per that plan," Mr Vaghela told reporters in Gandhinagar.
He was referring to the votes of rebel Congress MLAs Raghavjee Patel and Bholbhai Gohel, which were invalidated after Congress' polling agent Shaktisinh Gohil lodged a complaint with the EC.
"The polling agent of the Congress intimidated these MLAs as part of the conspiracy. I think that the EC has no right to intervene during the counting of votes, as only the returning officer can take such a call," he said.
"The EC must apply its mind and watch the video footage to get the clarity (on the matter)," he said, adding the panel's decision will be challenged in the Supreme Court.
The Gujarat Congress had yesterday expelled eight MLAs, including Mr Vaghela and his son Mahendrasinh, for cross-voting. "I would resign as Congress MLA next week," Mr Vaghela said, adding that despite being a dedicated Congressman, his loyalty to the party was questioned.
Mr Vaghela had last month dissociated himself from the Congress and also given resignation from the post of Leader of the Opposition in the Gujarat Assembly.
He claimed that he had warned the party high command about the possibility of cross-voting in the Rajya Sabha polls but no action was taken on that.
"The party did not take action when cross-voting took place in the presidential polls. At that time, I warned the party high command about similar situation in the Rajya Sabha polls. But, they ignored my warning," he said.
"If the Congress had not taken 44 MLAs to Bengaluru, around 25 would have resigned," Mr Vaghela claimed.
(This story has not been edited by NDTV staff and is auto-generated from a syndicated feed.)