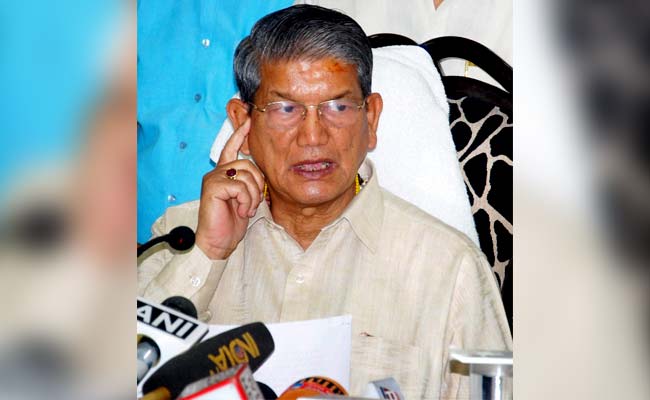 Highlights
Centre to declare decision on Uttarakhand floor test by Friday
Top court had said Harish Rawat should be allowed to take a trust vote
Centre controversially placed Uttarakhand under President's Rule in March
Nainital:
The Centre today told the Supreme Court it is "seriously considering its suggestion of a floor test" in Uttarakhand and would get back with its decision on Friday.
The Supreme Court had said yesterday that Harish Rawat, who was displaced as Chief Minister of Uttarakhand, should be allowed to take a trust vote.
The Centre asked for two more days to consider the court's suggestion.
The Centre placed the hill state under President's Rule in March, triggering a political crisis and accusations of misusing its power.
Mr Rawat, 69, and his party, the Congress, have gone to court to challenge the removal of his government. The Uttarakhand High Court ruled in their favour last month, provoking the Centre to appeal to the country's top court for a different decision.
Mr Rawat was removed, with the Centre alleging a constitutional crisis in the state, just a day before he was meant to take a trust vote to determine whether he has a majority in the Uttarakhand legislature. His status came under question after nine of his partymen allegedly voted against him when he presented the budget for the state. The Centre said that the budget was wrongly declared as approved, when, in fact, most members had not backed it. The Congress says that's not correct.
President's Rule places a state under the Centre acting through the Governor, in this case, KK Paul.
The Uttarakhand High Court was firm in its view that the Centre had acted in an unjustifiable hurry to remove Mr Rawat. The top court has said that till it comes to a decision, the Centre must ensure that Uttarakhand remains under President's Rule, without which, the Congress has alleged, the Centre will invite the BJP in the state to form the government.