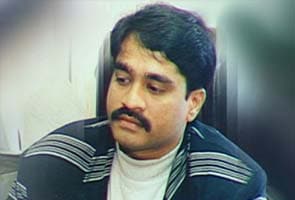 London:
For the very first time, a senior Pakistani official admitted on Friday the presence of India's Most Wanted, underworld don Dawood Ibrahim, on their soil.
"Dawood (Ibrahim) was in Pakistan but I believe he was chased out of Pakistan. If he is in Pakistan, he should be hounded and arrested. We cannot allow such gangsters to operate from the country," Shahryar Khan, Prime Minister Nawaz Sharif's special envoy for improving relations with India, had said.
But perhaps, worried about the ramifications, Mr Khan downplayed his statement just hours later.
"I have never, not in the past as foreign secretary, not now, have known where Mr Ibrahim lives. I was only reflecting what the Pakistani press has been saying. I have no knowledge nor is it my remit," he told NDTV in London.
Pakistan till now has denied the presence of Dawood on its soil, though Indian security agencies have repeatedly mentioned his name and details in dossiers handed over to Pakistani authorities. According to reports, Dawood was based in Karachi, where he had fled after the 1993 Mumbai bombings in which 257 people were killed and over 700 injured.
Dawood is also wanted in numerous other terror and criminal cases in India. In 2003, the US government had designated him as a "Foreign Terrorist".
According to the chargesheet filed in the Indian Premier League spot-fixing case, Dawood was in Pakistan at least till late April. The Delhi Police had intercepted telephonic conversations between Dawood, his close aide Chota Shakeel and others in Dubai which show his location was in Pakistan.
In the chargesheet, the Delhi Police had attached a list of addresses suspected to be used by Dawood. In Karachi - Moin Palace in Clifton and 6/A, Khyban Tanzeem in defence housing area. In Islamabad, he is believed to have stayed in a house on Margella Road.
Syed Akbaruddin, Spokesperson of the Ministry of External Affairs said India has never closed the 1993 blasts case and now, with this information, the government will not rest until those responsible for the killings of Indian citizens in the attack are brought to justice.
This comes at a time when foreign policy experts are redefining redlines with Pakistan and talks between Prime Ministers of the two nations are under the cloud after the killing of five Indian jawans at the Line of Control earlier this month.