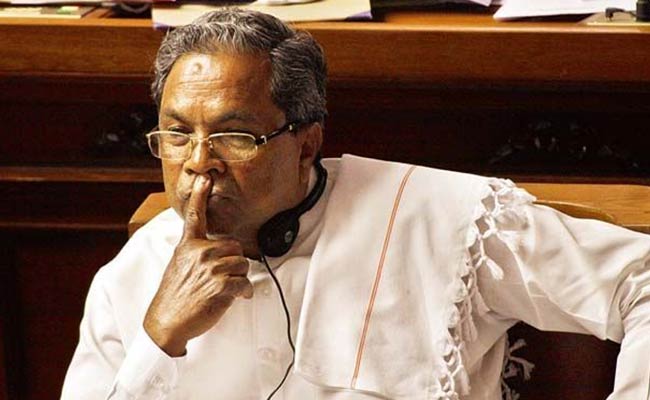 BENGALURU:
Senior Karnataka Congress leader AH Vishwanath announced that he would quit the party on Friday after falling out with Chief Minister K Siddaramaiah who was named to lead the party against the BJP's BS Yeddyurappa for the assembly elections less than a year from now. Mr Vishwanath, 67, is the second senior state leader to walk out of the party this year, a setback for a party that is battling anti-incumbency to try stay in power for the second consecutive term.
In January, former Union Minister SM Krishna resigned from the party and headed right into the BJP camp within weeks. Just before he put in his papers on Friday, a bitter Adagur H Vishwanath told NDTV that he would make the announcement later of what his political plans are. The BJP and the Janata Dal (Secular) have been speculated to be the two options that he has been exploring. In the past, he has hinted it might be the JD (S) led by former Prime Minister HD Deve Gowda.
Irrespective of which camp he ends up in, the former lawmaker's shift is certainly expected to cost the Congress some goodwill among the Kuruba community of which he is a part, the third largest group in the state after the powerful Lingayat and Vokkaliga communities. Chief Minister Siddaramaiah is also from the Kuruba community. Both of them have their political roots in the state's Mysuru region, and thus, have overlapping political interests.
On his way out after four decades in the party, the outspoken leader also launched a no-holds barred attack on Mr Siddaramaiah whose entry into the party he had once supported, calling the Chief Minister's arrogance and attitude key reasons for his departure.
"So many reasons are there. The behaviour, the attitude, the arrogance, attitude of the Chief Minister and president of Karnataka Congress (G Parameshwara) and many more things and many situations made me quit the Congress," he told NDTV.
Both leaders, he added, were "very adamant, very adamant" and the central leadership "is not prepared to sort out the crisis".
The three-time state legislator who tried to unsuccessfully retain his Lok Sabha seat in 2014 has long suspected that Mr Siddaramaiah had sabotaged his chances. He had lost the Mysuru-Kodagu election to the BJP's first-timer, Pratap Simha.