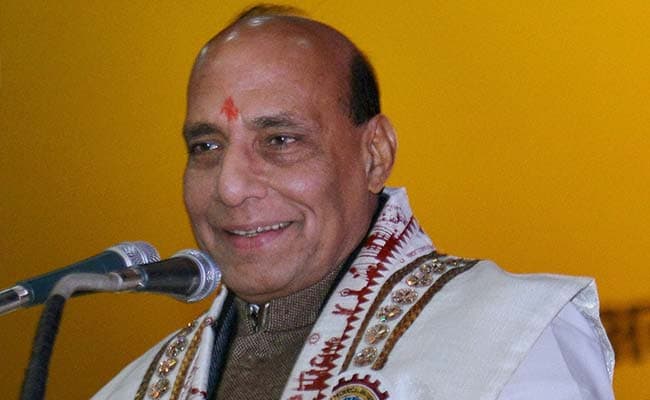 Lucknow:
Union Home Minister Rajnath Singh today said science and technology if not rightly used, can become a danger to society.
"World over there is a concern for cyber-crime. The importance of technology has increased so much for good governance and development," he said.
Mr Singh drew a contrast between the youths working in IT giant Infosys and terror outfit Al-Qaeda, saying while one was working in the interest of society, the other was for its destruction.
"I read a write-up in The Guardian newspaper published from London which was on Infosys versus Al-Qaeda," he said at a convocation function of APJ Abdul Kalam Technical University in Lucknow.
"... while one can be termed as a creative talent for the human society, the other belonging to Al-Qaeda is destructive talent...one is beneficial for society while the other is destructive," he said.
The Union minister said "It will have to be seen as to how the difference in thinking has emerged...talent cannot be used in a proper manner for the betterment of society unless thinking is right and there is commitment for human values."
He said while at one time big companies were only confined to countries like America, "Today we are proud that we are not behind anyone. This is not all, even the heads of Google and Microsoft are of Indian origin."
"We do not want to create terror in the hearts of people by becoming the 'super power' but want to become 'global guru'. We do not want to dominate. India was global guru and would become one soon again," he added.