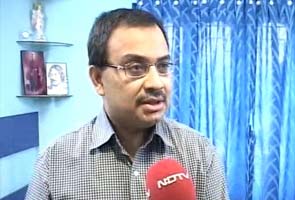 Kolkata:
Employees of a Saradha group TV channel have filed a case against Trinamool Congress MP Kunal Ghosh and the company's chief Sudipta Sen in Kolkata.
In the First Information Report (FIR), the employees of Channel 10 allege that they have not been paid salaries for three to eight months and the company did not deposit their contributions to the provident fund.
Mr Ghosh was Group CEO of Saradha's media interests but insists he was just a "salaried employee" and has nothing to do with the company's chit fund business that has gone bust, leaving thousands of small investors in West Bengal bankrupt.
Mr Sen, who was arrested from Kashmir and is in police custody, has in a letter to the CBI accused Mr Ghosh and another Trinamool MP of exploiting him financially. Both have denied the charges.